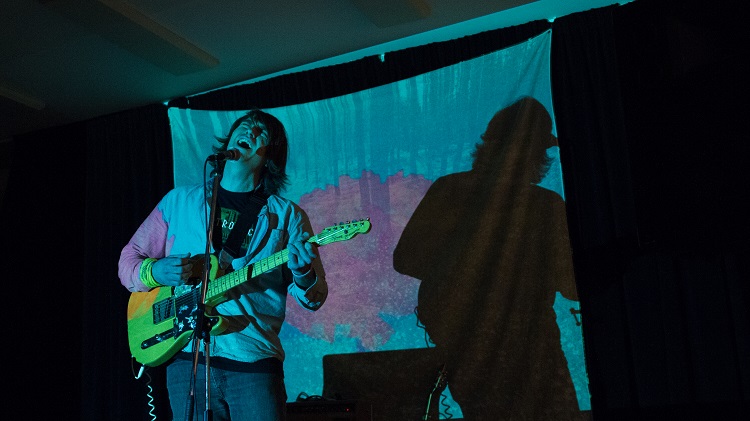 Lévi Soulodre wrote an album based on poems his mother wrote before he was born.
2 min. read
Saskatoon musician Lévi Soulodre has always wanted to record a French-language alternative pop album to honour his Fransaskois roots. But he didn't know what to write about, until a few years ago when his mother, Cheryl Georget Soulodre, showed him a poem she had written before he was born.
"It was a revelation to me. I had the musical idea and structure for the French album, but the last thing you want to do is randomly put words together. I spent some time meditating on this and approached my mom about exploring her poetry," he says.
Cheryl, a French language professor, rummaged through old papers and books to find a collection of poetry she had written in the early 1980s.
"As I was going through the poems, I could see potential for the lyrical body of the album. It was a great pairing with the kind of music I had imagined, in terms of the feelings expressed and the colours written on the page," he says. "My mom wrote these poems at about the age I am now. There are parallels between where I'm coming from artistically and where she was imaginatively and artistically. We always feel our parents are removed from us, but they are ultimately the same as us, albeit a generation earlier."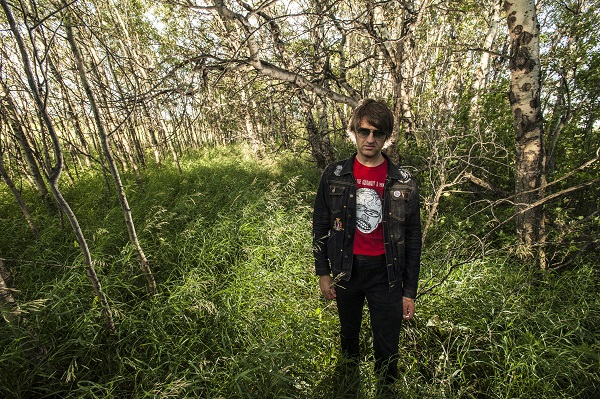 Lévi received an Independent Artists grant to re-interpret his mother's words as lyrics, using some poems verbatim, editing down others and merging a few together. "There's so much material that I'm considering doing a follow-up record!"
The poetry reflects Cheryl's experiences of growing up in rural Saskatchewan. As part of his own artistic process, Lévi visited his mother's childhood towns of Domrémy and Bellevue. "It's like any profession – a mechanic will work in a garage; a painter will work in the field or a studio – there is an essential element to the placement of where you're working. Location is very important to get a sense of where the poet's voice is coming from," he says.
Themes explored in the work include love, the cycle of life and existentialism. One piece that stands out to Lévi is a poem his mother had dedicated to a friend. "It's a beautiful expression of unconditional love for her best friend and a commitment to friendship through life. Thematically, it shares the brightness of descriptions of idyllic prairie descriptions found in works by French-Canadian writers Gabrielle Roy and Georges Bugnet."
The project will culminate in the first French-language album for Lévi's band The Pxrtals (pronounced "portals"). He says, "The challenge is to voice the lyrics in the same way that I would with English lyrics, so the poetic flow is retained. This is an opportunity to approach a new avenue for the songwriting and sharing of the music."
The French-language album will be recorded in January 2020. The band's latest English-language album, One Night, will be released in February.
Photos:
Top: Lévi Soulodre performs at The Pxrtals' Un Jour album release in 2018. Photo by Emily Kohlert, Emily Only Design
Bottom: Lévi Soulodre. Photo by Jade Dobney