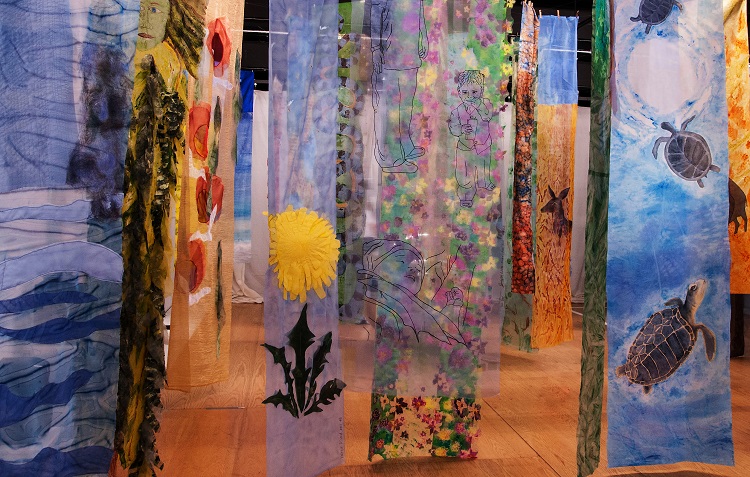 Internationally renowned fabric artist Martha Cole is receiving the Lieutenant Governor's Lifetime Achievement Award
3 minute read
There were murmurs of amazement from the crowd when Martha Cole described the "reverse applique" technique she used on her art quilt, Leaf Skeleton. She was giving a talk to fellow fabric artists at the Quilt National '15 exhibition in Athens, Ohio. Cole was one of only eight international artists selected for the exhibition, which then toured for two years to museums and galleries throughout the United States.
She says, "I think Leaf Skeleton is my best work. When it came back from tour, I said 'I want this piece at the Arts Board. I want it to be seen.'" The Arts Board was thrilled to purchase the work for its Permanent Collection in 2018. The collection loans art to galleries and public spaces, keeping it in the public eye instead of in a vault or a private collection. "I wouldn't be an artist if I didn't see art at the Dunlop and the MacKenzie art galleries. It's government support and arms-length support that makes that happen."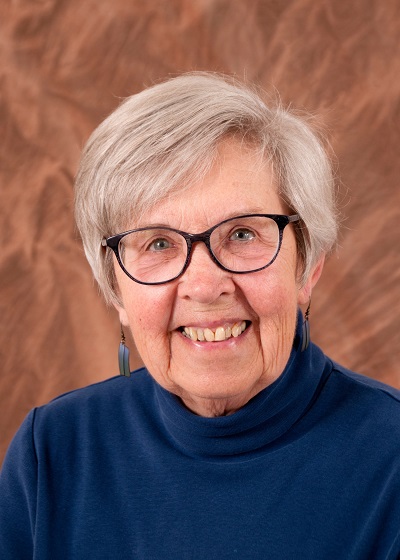 She decided she wanted to be an artist when she was 14 years old. In the mid-1960s she received grants from the Saskatchewan Arts Board to study fine art at the University of Washington. Her chosen medium was sculpture, crafting giant pieces using metals and welding them together. After university she moved to Toronto, where she realized that these projects would be too costly and large-scaled for her tiny apartment. Fabrics were compact and inexpensive, so she turned to her sewing machine.
In the early 70s she received a bachelor of education degree from the University of Toronto and taught art to high school students for three years. She calls those her "least productive art-making years." Dissatisfied, she quit teaching and moved back to Saskatchewan with the hope that she would be able to live less expensively and focus her energies on developing as an artist.
Through consulting with family members and other stitchers and quilters, attending various workshops and reading the fine print in articles and books, Cole taught herself how to make textile-based art. "We have a deep connection to fabric that has been generated by our being wrapped in it since we were born. I like to use that connection as a way to make people more responsive to my work," she says.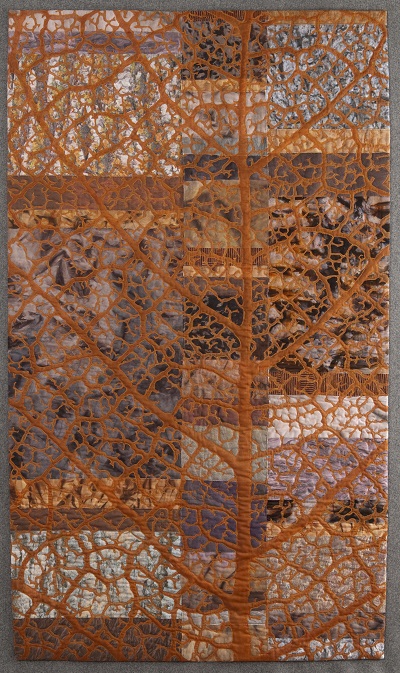 Her first fabric-based exhibition was at the Rosemont Art Gallery in Regina in 1984. The theme was a series of large-scale landscapes based on a trip she took across the lower part of the province.
Cole defines herself as "a landscape-based artist whose roots are deeply buried in Saskatchewan soil" and has since exhibited throughout Canada and internationally in solo and group exhibitions. One of her most far-reaching projects is All Beings Confluence, a community-based, interactive art installation. Participants are invited to paint and stitch their own fabric panel, each representing a life form, or "being". The project, which began in 2010, is comprised of more then 350 panels and has been shown in more than 50 venues across North America to upwards of 17,000 people. "It's the most important project I've ever worked on. The panels are painted on transparent sheers, so you never see a single living being by itself. Together they become a single living being – All Beings Confluence is culture making. You are using your skills to create something much bigger in the world. It moves people when they see it. That's what I'm about."
Over the decades Cole has become a mentor to many artists, teaching workshops across Canada and the United States. "I'm willing to share everything that I know. I could not be who I am without the support of many people – I'm just giving back," she says.
Martha Cole is being honoured with the Lieutenant Governor's Lifetime Achievement Award at the Saskatchewan Arts Awards on November 4.
Video
Photos:
Top: Panels from All Beings Confluence. Photo courtesy of the artist
Middle: Martha Cole photo by Carolyn Pihach
Bottom: Martha Cole, Leaf Skeleton, 2014, hand-painted and digitally printed fabrics, hand-painted sheer fabric, Setacolor fabric paint, thread, cotton batting. Photo courtesy of the artist