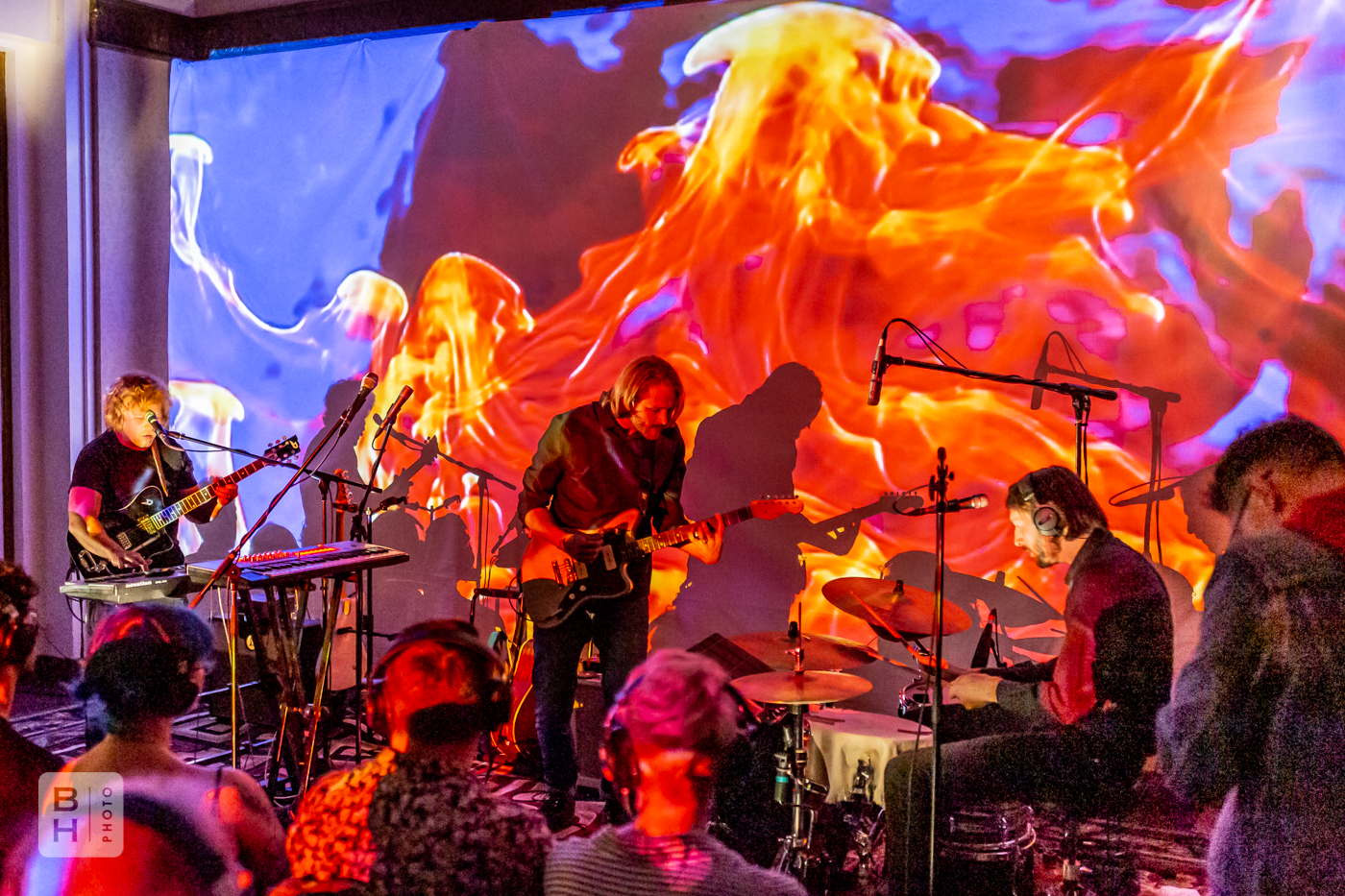 Silent headphone concerts and discos have gained popularity in recent years, particularly in Europe. Saskatoon indie rock band Close Talker is taking that concept once step further, with a touring 3D Binaural Silent Concert Series.
The band uses audio technology created for virtual reality gaming to create a fully immersive sound experience. "The audio set-up is meant to reflect the way we hear," says guitar and keyboard player Matthew Kopperud. "In a musical context, binaural sound can put the listener on the stage in the midst of performers, while they hear the instruments around them from all sides. They can have the instruments and vocals swirling around their heads in real time – not just left and right, but above and below, 360 degrees on all axes."
The cross-Canada tour marks the first time in North America that this technology is being used to mix music in a live, real-time concert setting. It also showcases local visual artists in each city, who perform a live artistic interpretation of the music. The soundtrack for the experience is Close Talker's new album, How Do We Stay Here? (to be released August 30 on the band's own label, Slow Weather Music), performed front to back. A short documentary will also be made using 3D binaural audio, so people who could not attend the shows can still have the unique experience.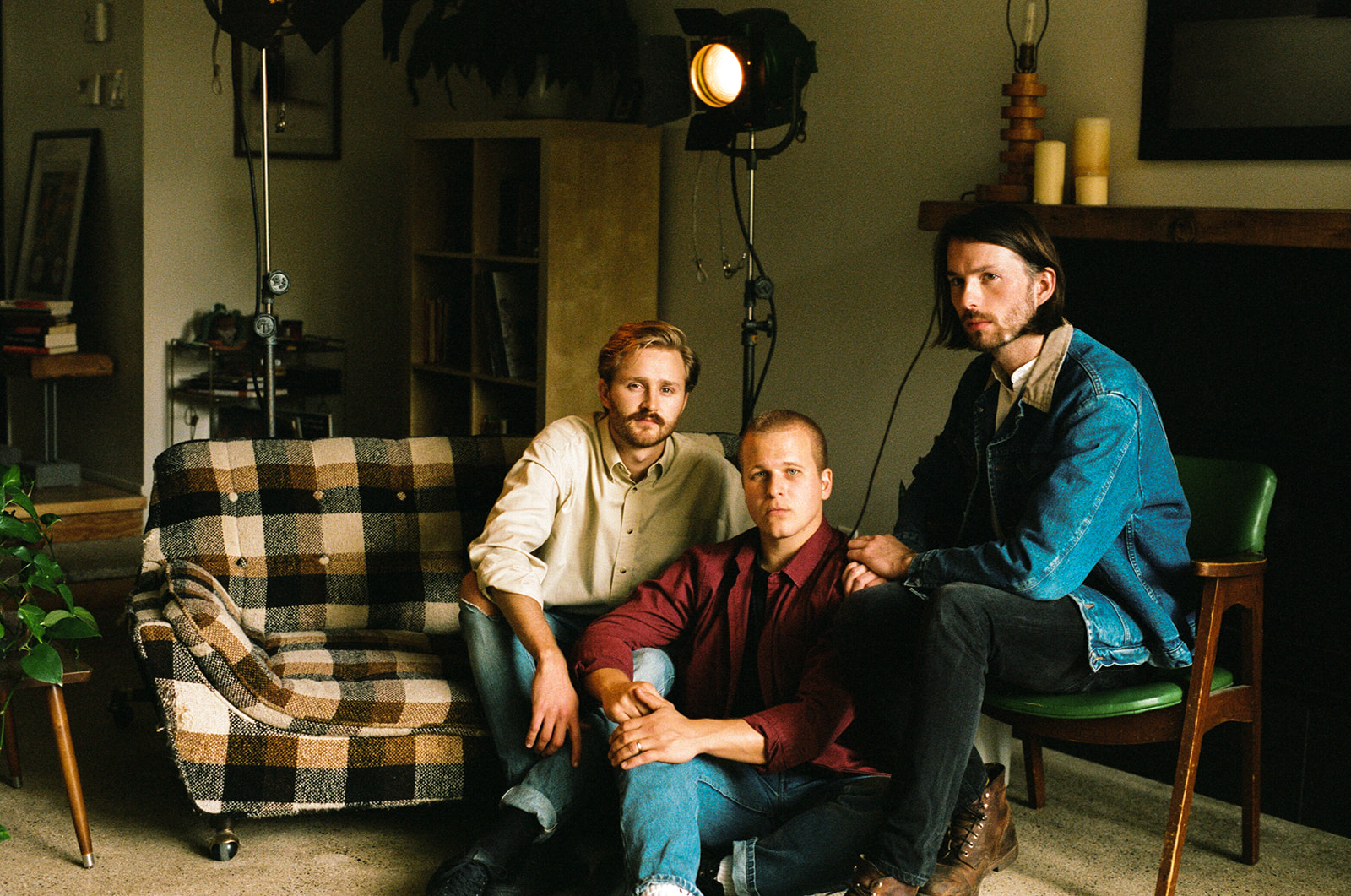 The tour kicked off in Saskatoon on June 27, featuring local visual artist Ghost House (Lindsey Rewuski). That concert sold out even before the 3D headphone element was announced. The band, comprised of Kopperud, Will Quiring (lead singer, guitar, keys) and Chris Morien (drums), along with sound engineer Kellan Thackeray, wasn't sure how the audience would respond. "As a performer, it was strange. The room was dead silent, and many people were closing their eyes. Everyone's wearing headphones – there is no ambient noise. It's like the most conservative church ever – and we're playing a rock show!" Kopperud says. In the end, they had nothing to worry about. "Everything went really well. The audience was excited. We had many people cry. We got a standing ovation, which was very special and emotional for us."
The experience came to Regina with two shows on August 8, as part of the Regina Folk Festival, and featured artist Eric Hill. "The idea of having a local visual artist was to celebrate an already vibrant arts scene and to amplify that immersive experience. The audio is very captivating, but we want it to be multi-sensational. We want people to let go for a moment and dive deep into what's happening around them," says Kopperud. .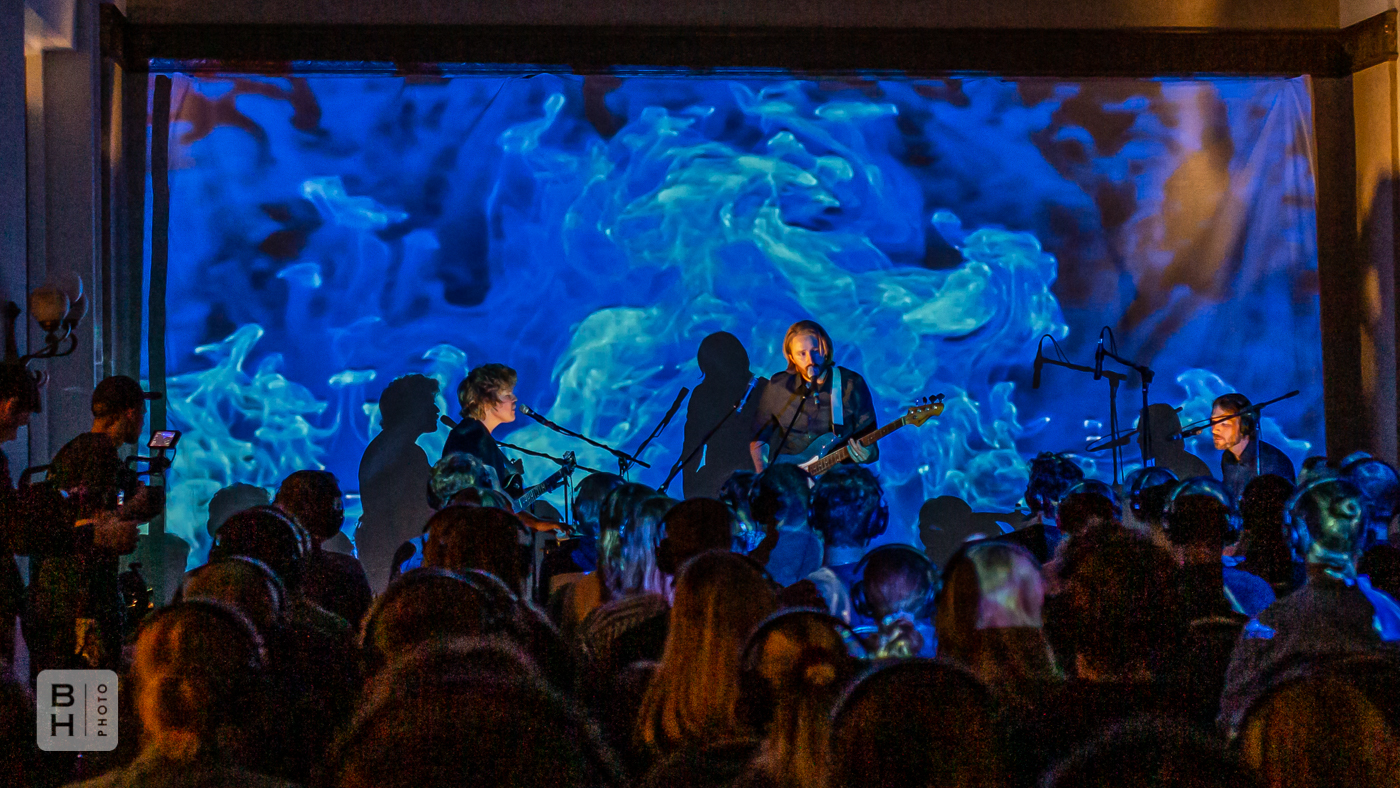 The band received two Independent Artists grants from the Saskatchewan Arts Board to support the project. "We're thankful that we had some resources from the Arts Board. That was the green light for the project, the catalyst to pick up the phone and talk to binaural audio companies, to buy headphones, and talk to visual artists and compensate them correctly," says Kopperud. "It's great that we live in a province where we can dream big, and there's organizations like the Arts Board that help put the wind in our sails, so we can dream big. That's really special."
Now that the technology has been tested and the headphones purchased, Close Talker hopes to encourage other Saskatchewan artists to take part. "We're thinking of doing a concert series. This is a special way to listen to music, and we want to share it with other artists. Now that the tip of the iceberg has exposed itself, hopefully people will continue to explore," says Kopperud. "We have this asset in Saskatchewan now, and we just want it to be used. We're happy to experience all the growing pains to learn how to do it best. It's been a labour of love."
Video
Photos:
Top and Bottom: Close Talker performs their first 3D Binaural Silent Concert in Saskatoon as part of the SaskTel Saskatchewan Jazz Festival. Photo by Bob Holtsman.
Middle: Close Talker. Photo by Nicole Ens.