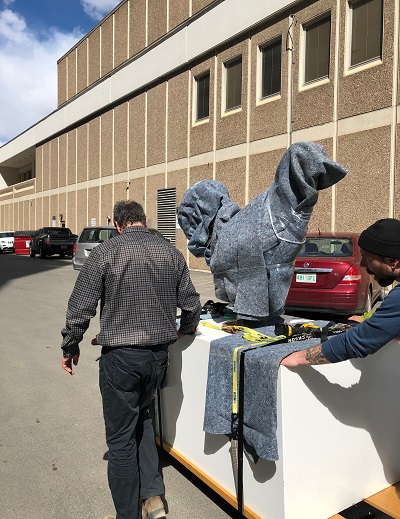 Saskatchewan Arts Board staff just installed Joe Fafard's Reveille on the second floor of the Frances Morrison Central Library in Saskatoon. The rooster was previously on loan to the City of Saskatoon for three years, displayed at Saskatoon City Hall. Thank you to Henry Lau, Ian Banks and the teams from the City and library for assisting in moving the sculpture across the street to its new location.
One of Canada's leading visual artists, Fafard is known for creating works in clay and bronze that feature humour, and irony, and reflect an appreciation of his rural prairie upbringing.
In the 1990s, Fafard began working with steel, using a laser-cut process. This process resulted in piles of off-cuts. Reveille was created when the left-over pieces of steel were welded together, resulting in a new unique sculpture. Fafard passed away in March 2019.
The Saskatchewan Arts Board's Permanent Collection has 20 artworks by Joe Fafard in our collection, 16 of which are out of the vault and in our loan and rental programs, at places such as the Frances Morrison Central Library.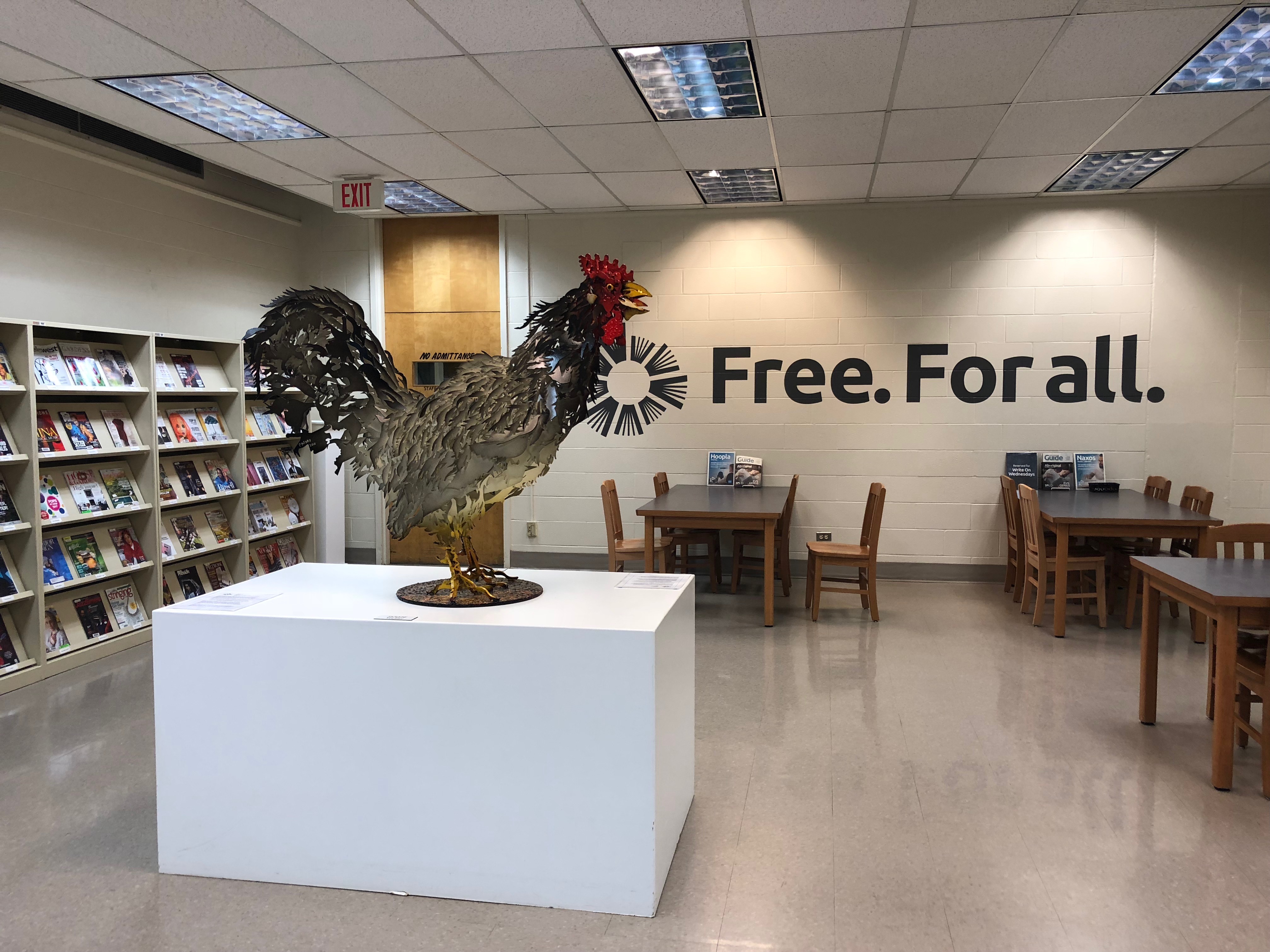 Joe Fafard
Reveille, 2012
powder coated laser cut steel