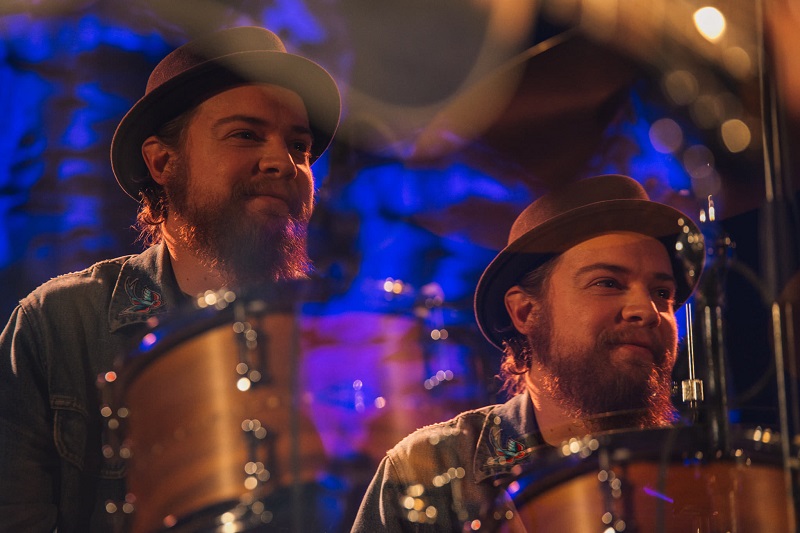 Arts Board grants enabled Stephen Leidal to attend workshops that helped him build confidence in his compositions.
3 min read
Regina composer Stephen Leidal finds it a bit difficult to characterize his music. Currently in the early stages of his career, he experiments with a variety of styles and has a varied body of work. His primary genre is "contemporary classical" – music that is written for classical instruments, such as violin, viola and cello, but uses "experimental practices that are gleaned from the world of electronic music. It's inspired by the sounds of synthesizers," he says.
His most recent work, "Wave Form Variations", takes elements of electronic drone music and translates them into a score for acoustic instruments. "To me the sound of drones and minute changes over long periods of time are symbolic of prairie life. I hope I can instill a sense of place within the sound of my music, through a form that is unique."
An Independent Artists grant enabled Leidal to attend the 2018 composition session at the Domaine Forget Academy in Quebec. Over the course of two weeks, internationally known composers mentored 10 participants from all over North America through lectures, workshops and open rehearsals. "I got really good insight from the two mentor composers on what's going on in the world of contemporary experimental composition. They work with ensembles all over the world and are writing interesting, cutting-edge work," he says.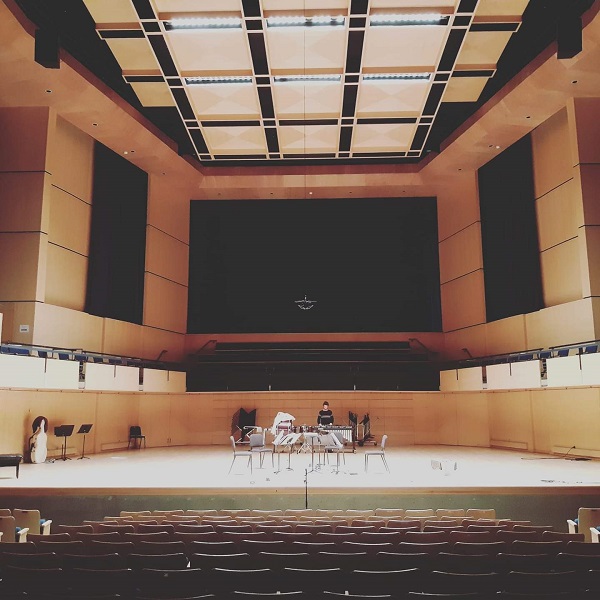 Over the course of the session, Leidal refined "Wave Form Variations", culminating in its public premiere by Quatuor Bozzini, an award-winning Montreal string quartet. "They're a fantastic quartet, and it was an acoustically beautiful theatre. I've never had a work performed in a setting like that with players of that calibre," he says. The concert was documented, giving Leidal a professional recording that he can use to approach other ensembles for future performances.
Leidal says that the perspective he gained from workshopping the piece provided him with a greater understanding of his artistic identity, as well as a sense of pride. "This project has given me more confidence in the validity of my work and the viability of basing this work out of Saskatchewan," he says. "Prior to this, I've been cautious as a composer about what I put on a piece of paper. This has given me more of a sense of fearlessness. I have more confidence in my ability, no matter how experimental the ideas might be."
Leidal also received a Micro-Grant to participate in the two-week-long Opera from Scratch workshop in Halifax last summer. Prior to the session, he wrote a 10-minute opera, "I Don't Remember Stories", to be workshopped with a mentor composer, singer and accompanist. "I'm interested in working more in the area of opera and theatrical works to gain a better knowledge of the dramatic aspect of composing, which I can apply to my more abstracted instrumental works," he says.
Leidal says both workshops have helped him overcome the anxiety of having his highly personal compositions performed publicly. "Getting to do that in these settings where I'm amongst established composers and performers from around the world and seeing that my work holds up with the rest of them, I think that's where a lot of the confidence has come from."
Photos:
Top: Stephen Leidal at the drums. Photo by LIttle Jack Films
Middle: The Domaine Forget Auditorium, where "Wave Form Variations" premiered. Photo courtesy of the artist.
Listen to "Wave Form Variations" below.