From 2016-2018, sculptures awarded to recipients of the Saskatchewan Arts Awards were created by ceramist Jody Greenman-Barber. These awards are one-of-a-kind abstract artworks that convey movement, excitement and celebration.
Greenman-Barber begins making the sculptures by throwing cylinders on a wheel and deconstructing them into ribbon-like strips of clay. She also extrudes coils in various thicknesses and weaves them, along with the flat strips of clay, into simple shapes. When she begins her process, she does not know how the forms will evolve. "I don't start out with sketches. It's all about spontaneity and exploration."
Once she learns who the award recipients are, she researches their achievements and tries to get a sense of who they are as artists. "I don't know them all personally. Part of my process is wondering about who they might be and how I can relate to the work they've done through the work I do," she says.
Each of the pieces is created with the specific recipient in mind. "It's nice to make something when you're thinking about someone else. It shifts your thinking and how you relate to the form as it evolves. Considering who these recipients are and the work they've done has shaped the way the forms were created."
Below are some of Greenman-Barber's thoughts on the sculptures she created for the recipients of the 2018 Saskatchewan Arts Awards.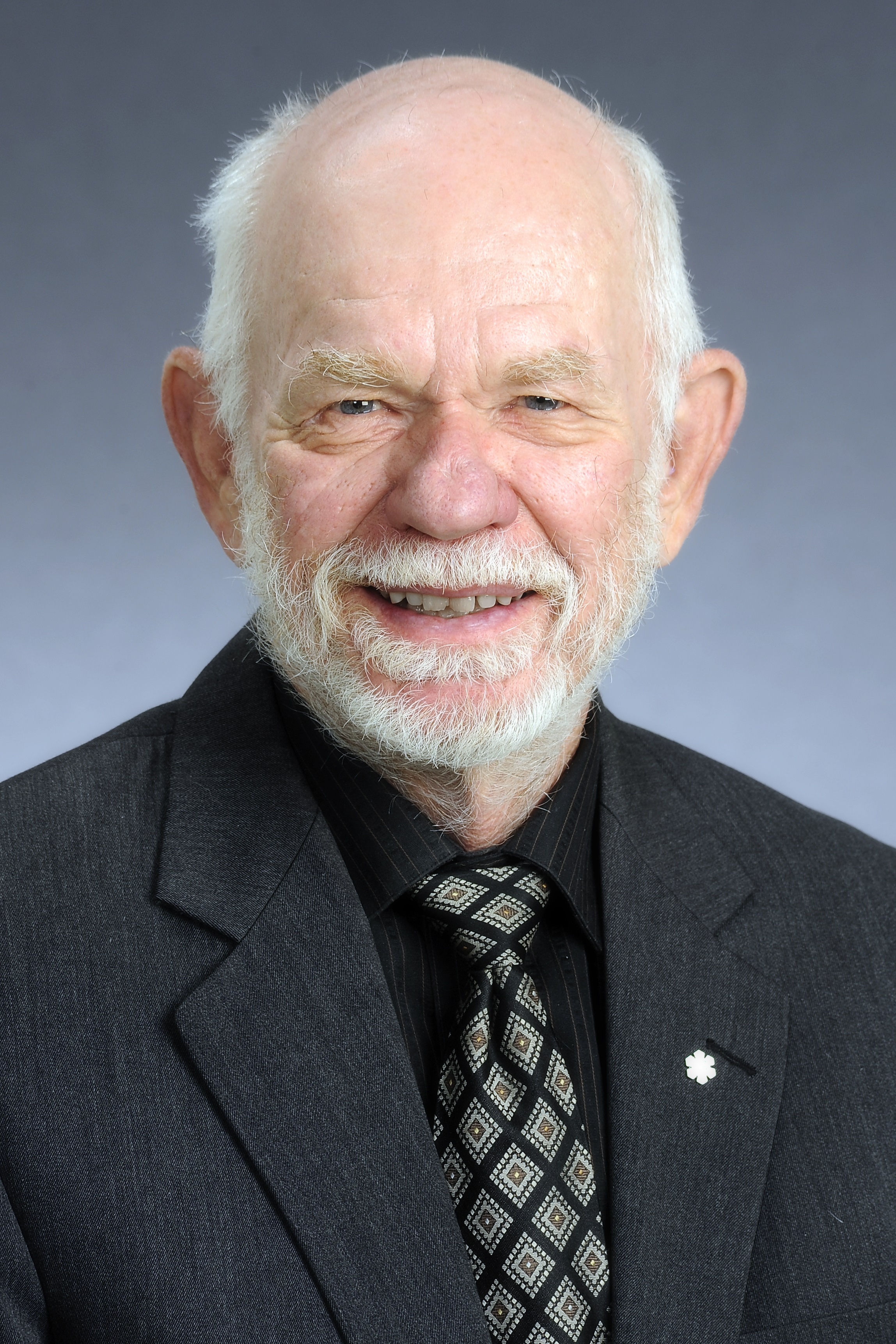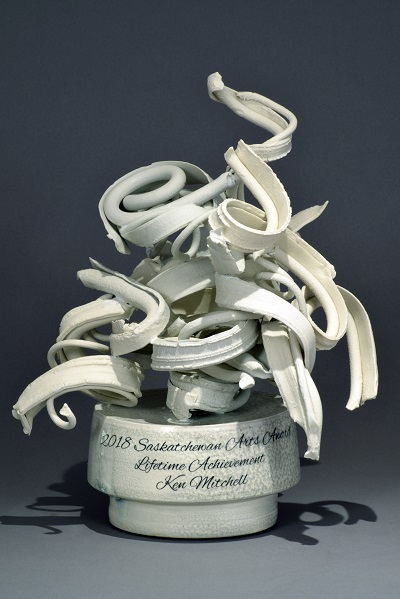 Ken Mitchell, Lieutenant Governor's Lifetime Achievement Award
"Ken's is the largest sculpture and one of the most complex in the movement it captures. It carries the history of his art practice, achievements and awards. He also grew up on a ranch and performs cowboy poetry, so I gave it a bit of a rustic feel."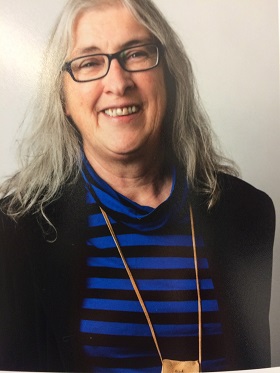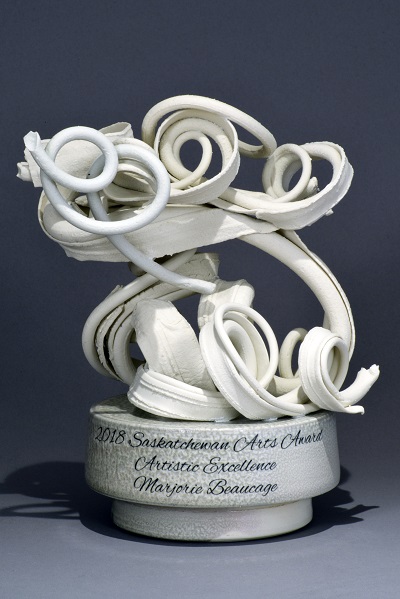 Marjorie Beaucage, Artistic Excellence Award
"Because she is a filmmaker, the form of the award has that feeling of the motion of film reels. She also struck me as a feminist and activist who is very grounded. The sculpture spoke to me as being an award for film with a solid simplicity in the structure that still carried that success."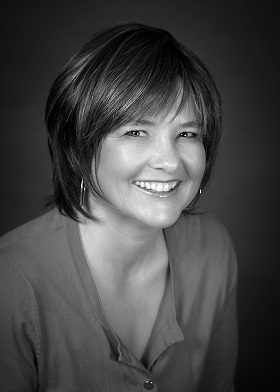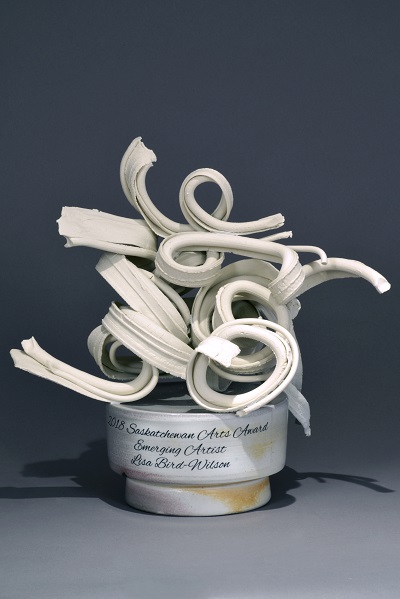 Lisa Bird-Wilson, RBC Emerging Artist Award
"Because it is an emerging artist award, the sculpture is a bit more youthful, fun and light-hearted. I get the sense that Lisa has already achieved so much in her career and is going to continue to do some great, powerful work. The sculpture captures that sense of moving forward and building on what she's already done."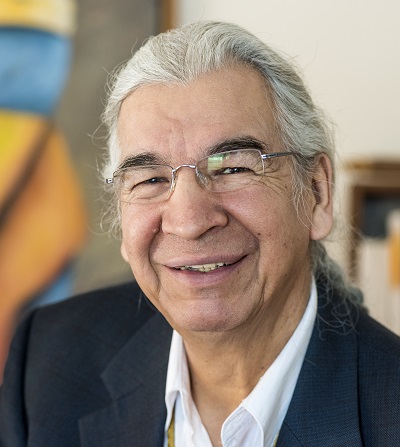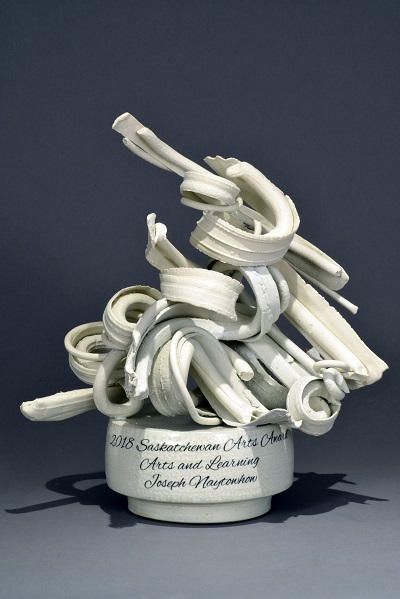 Joseph Naytowhow, Arts and Learning Award
"I've seen Joseph speak at storytelling events and in conversations. He is often playing the drum, singing or dancing. His sculpture captures that rhythm in a subtle way. It is very grounded at the bottom with a movement that flows outward from the core. I feel his sculpture is about reaching out and connecting to audiences. It is a little softer and quieter than the others, though it still has a lot of energy."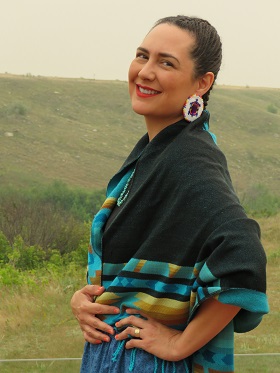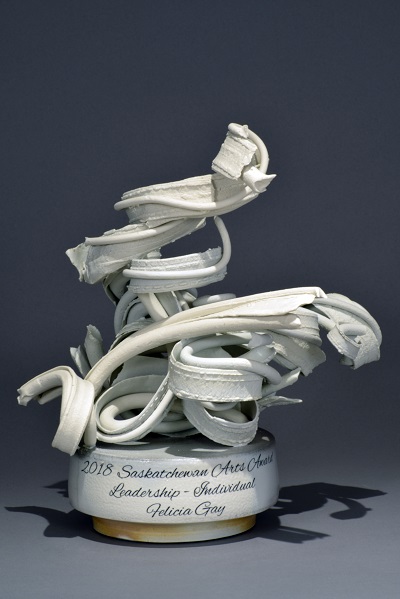 Felicia Gay, Leadership – Individual Award
"I've seen some of the work she does and have listened to her speak. She strikes me as a very confident woman who fights for a good cause and is supportive of doing really good work, as someone who keeps jumping the hurdles and who doesn't let anything get in the way of what she needs to do. The sculpture has a feminist stance and a confident, abstract gesture."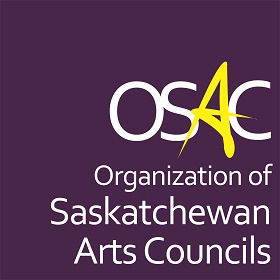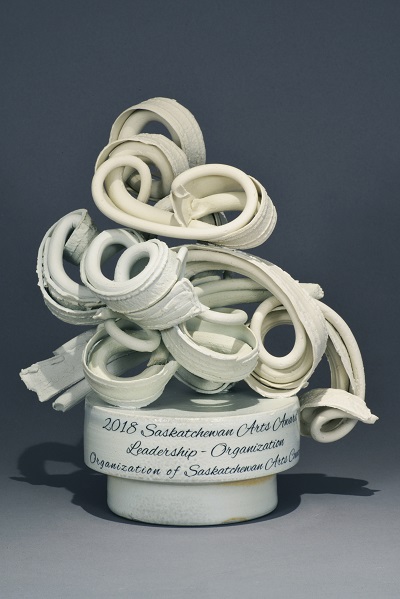 Organization of Saskatchewan Arts Councils, Leadership – Organization Award
"I toured with OSAC years ago and worked for them for a year, so I'm familiar with what they do. One thing that was striking for me about their particular sculpture is that it was taking on the shape of their logo and reflecting the numerous arts councils they represent. There were a lot of Os and Cs in the form, and it was also taking on the letter A. The circular activity in that sculpture speaks to the different arts councils they are involved in."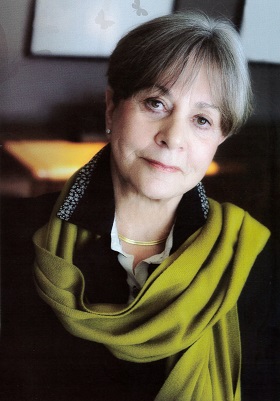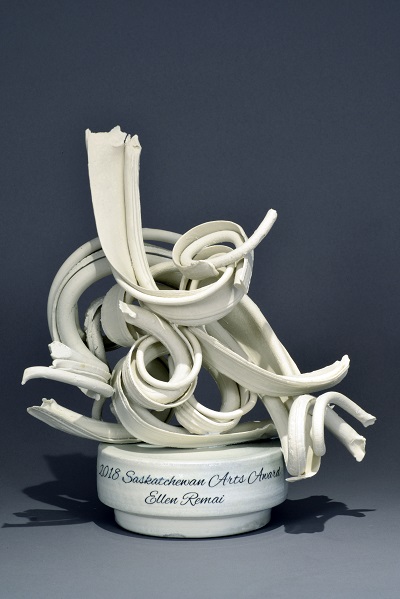 Ellen Remai, Honorary Award
"I felt that she was going to be a sophisticated woman. The sculpture that she got captures the character of an individual who is striking and classy. There's something very simple, with a clear vision and direction in this sophisticated form."
Greenman-Barber appreciated the challenge of adapting her artistic practice to create the personalized awards. "It's a different way of working. Before, making sculptures was about my embodied practice, about how to capture my sensations and emotions and translate them into an expression in the form. For these awards, it was about creating pieces that were positive that exuberated a confidence and a celebration of an achievement. It was great to focus on a body of work that expressed that celebratory feel."
This was the last year Greenman-Barber's sculptures will be awarded at the Saskatchewan Arts Awards. A call to artists will be sent later this month for proposals for artwork to be given to recipients of the awards in the coming years.
Photos:
Ken Mitchell: U of R Photography
Marjorie Beaucage: Katy Whitt
Lisa Bird-Wilson: Julie Cortens
Joseph Naytowhow: James Page
Award sculptures: Don Hall