Saskatchewan is known for its festivals and events, such as the PotashCorp Fringe Theatre Festival in Saskatoon and the Regina Folk Festival. If you venture out of the main cities, however, you will find experiences that are well worth the trip. Here are just ten of them.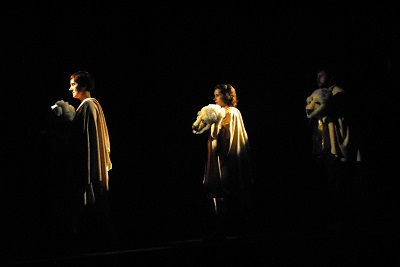 Dancing Sky Theatre
Meacham's thriving arts community includes Dancing Sky Theatre, which is committed to developing and supporting new artists and writers in Saskatchewan. To date, they have presented almost 50 productions, all Canadian. More than 30 were world premieres that the theatre created or helped to develop, many by new and emerging playwrights. A number of the scripts have gone on to be published and produced in other theatres, both provincially and nationally.
FarmFest
The Willow Bunch FarmFest started with the building of a deck on an old family farmhouse. La famille Campagne had been raised there and wanted to celebrate a coming home with their community, friends and fellow Fransaskois. It has become an event that bridges cultural and linguistic gaps, with a laid back, home-grown atmosphere typically found in southern Saskatchewan. It's a place where cowboy hats and farmers' caps mingle with sun visors and berets, where families camp out and enjoy the fun, and where the family dog has all the space in the world to run, even up on stage!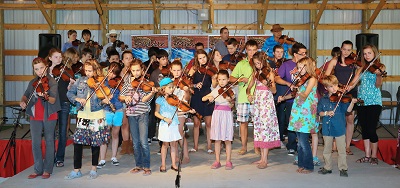 John Arcand Fiddle Fest
The John Arcand Fiddle Fest celebrates 21 years in 2018. The weekend includes more than 100 free workshops in fiddle, guitar, jigging and square dancing, including evening and afternoon concerts, old time dances and one of the largest fiddle contests in Canada. There is also a children's activity area (children are admitted free) and a Métis Cultural Camp with traditional workshops in finger weaving, beading, storytelling, dancing and more.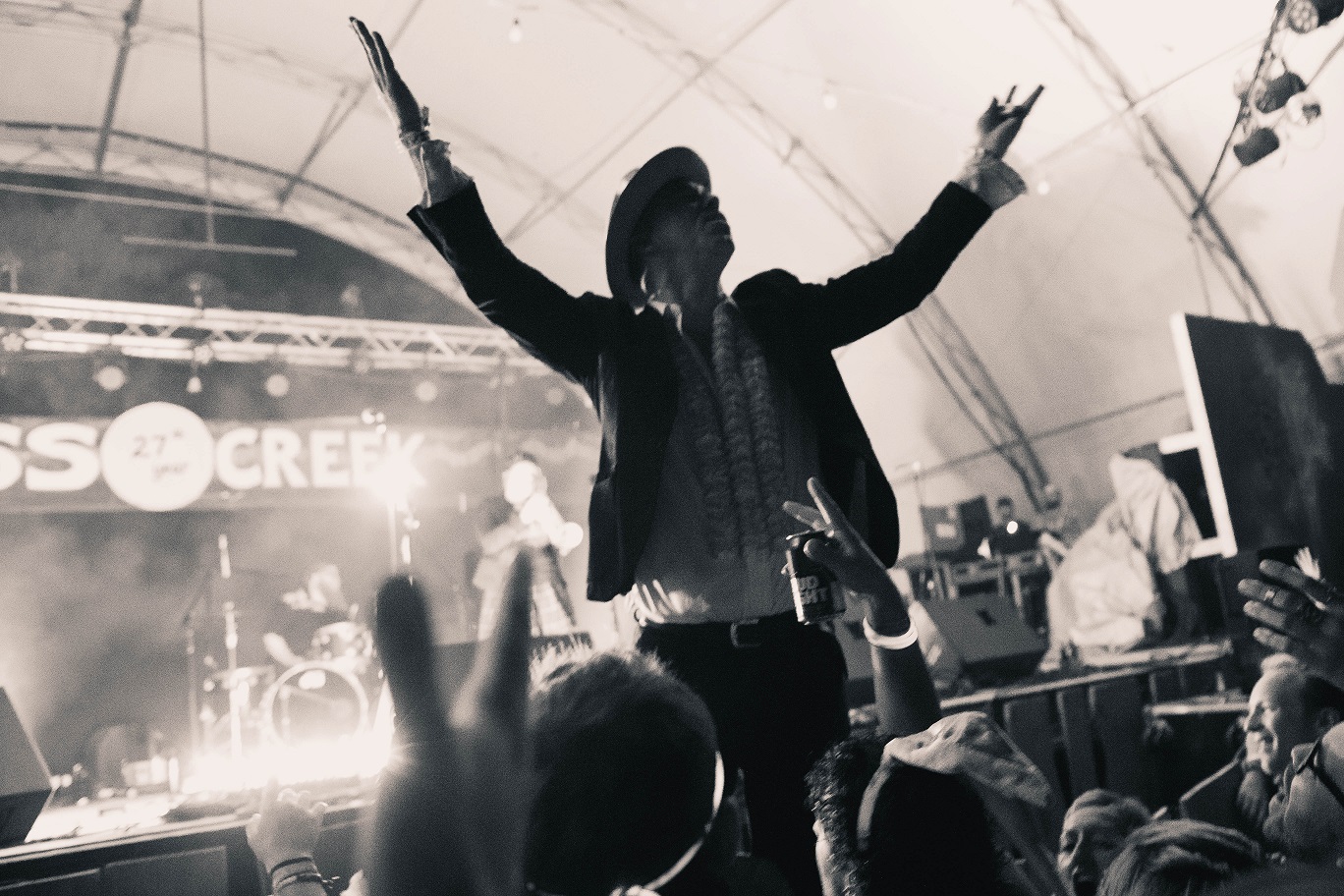 Ness Creek Music Festival
Located near Big River, the Ness Creek Music Festival was built on the legacy of The Ecological Fair, which featured ecological workshops and displays and local musicians on a small evening stage. It now presents a variety of events over four days, with more than 30 main stage performances, a workshop stage, eco-village, community kitchen, children's area, drum and dance circle, sharing circle and after-hours venue, all of which attract 3,000 attendees each year. The festival is the only one of its kind, combining fabulous music with community, ecology and the arts, nestled in the forests of rural northern Saskatchewan.Photos: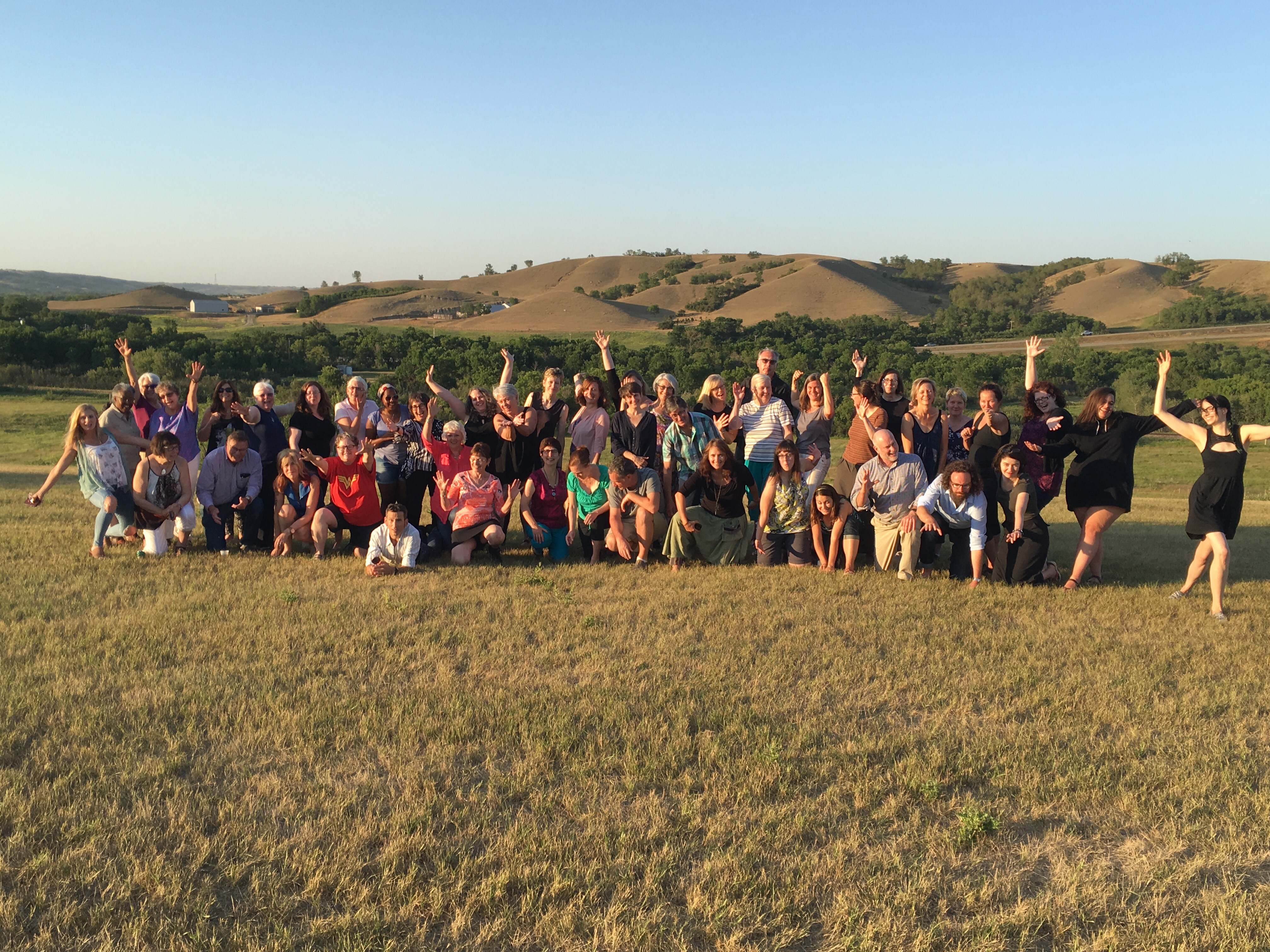 Sage Hill Writing Experience
Sage Hill Writing Experience provides professional development opportunities for writers at all stages of their careers. Adult workshops are in a retreat setting, located in Muenster in the spring and the Qu'Appelle Valley in the summer. Teen workshops are held in libraries throughout the province, offering youth the opportunity to develop their creative writing skills with a professional writer as instructor, free of charge. Alumni of Sage Hill have published widely in North America, and many participants return year after year because of the positive impact of the retreats on their writing practices.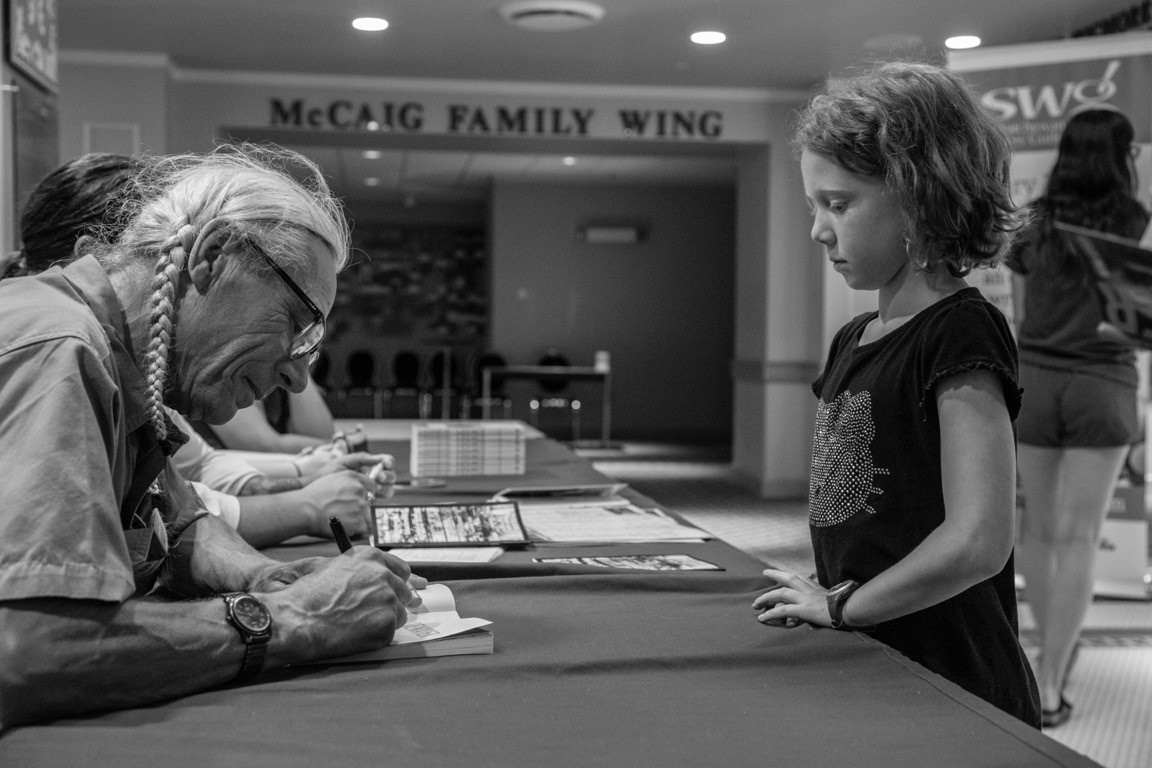 Saskatchewan Festival of Words
The Saskatchewan Festival of Words occurs in July in historic downtown Moose Jaw. With more than 50 events over four days, the festival showcases literary talent from across Canada, including many award-winning authors. It offers workshops for all ages, reading sessions, concerts, films, panel discussions, interviews, music and theatre. There is also a popular slam poetry competition. In addition to the annual festival, the organization has year-round programming, including a monthly open-mic night, independent and foreign film series, musical performances, workshops and author readings.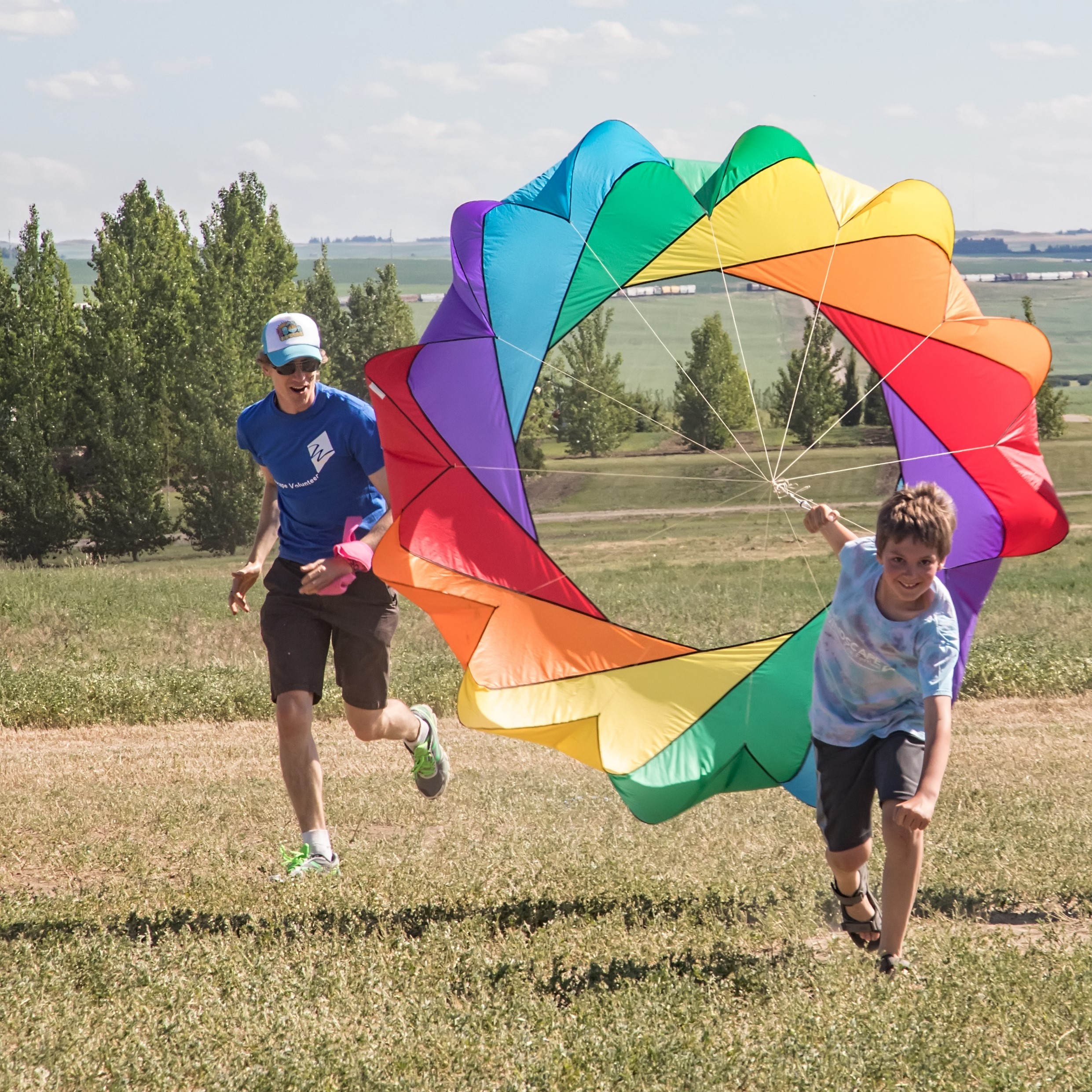 SaskPower Windscape Kite Festival
This Swift Current festival welcomes an impressive cast of celebrity kite flyers each year to present an incredible array of kites against the beautiful Saskatchewan sky. It also features a wide variety of activities for children and families, including a bubble station, balloon sculpting, a straw bale maze and face-painting. The most popular activity is the kite building workshops, where people of all ages can create their own custom-made kites. There is no admission fee to attend the kite festival, making it accessible to all. Bring your lawn chair and watch a parade of artistic masterpieces take over the skies.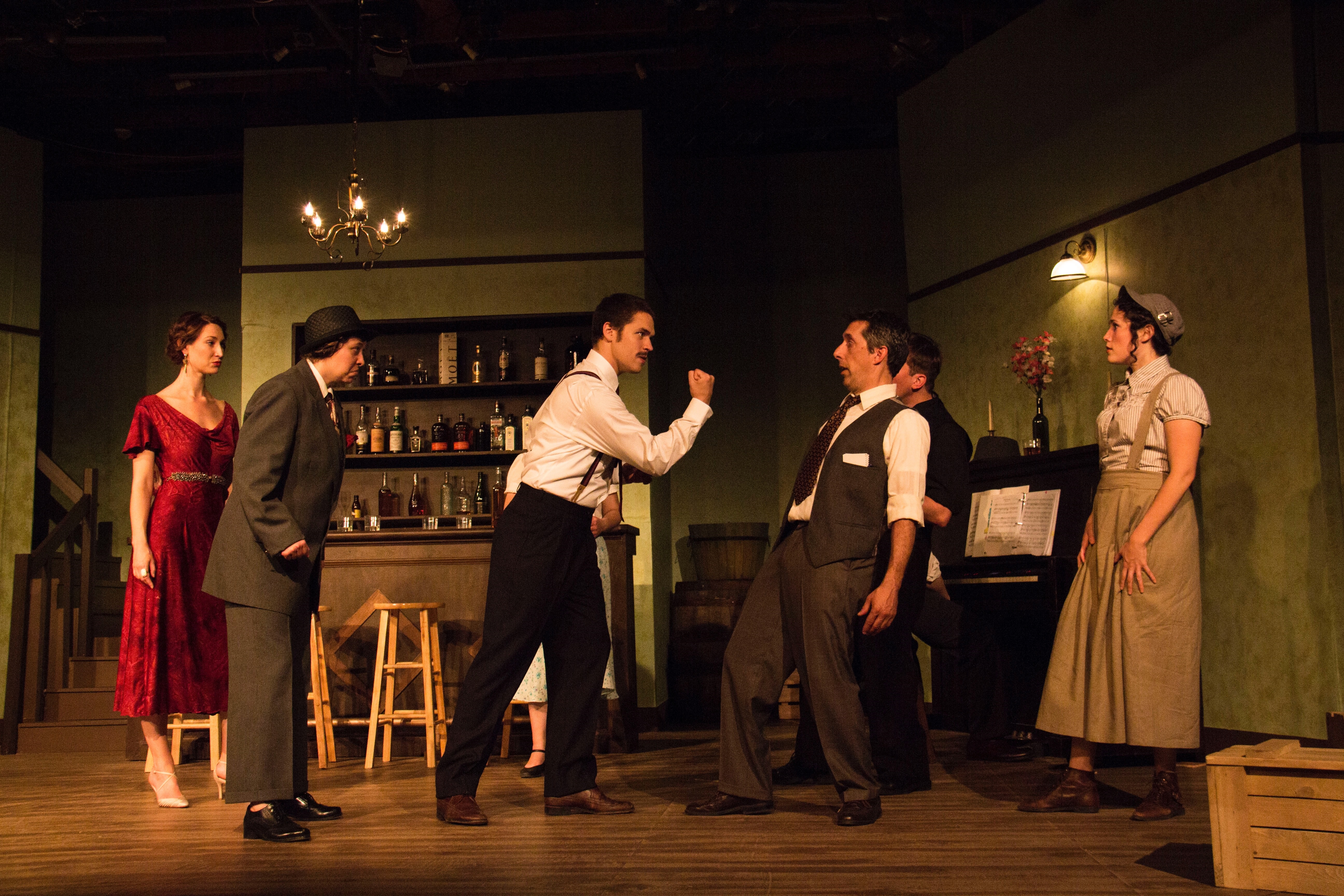 Souris Valley Theatre
Located in Estevan, the Souris Valley Theatre was created in 1989, by a committee that wanted to encourage economic development in the area. The City of Estevan provided a $2,000 prize for the best script for a play based on the city's rum running history. The Volstead Blues was the recipient of the prize and the first play produced by the theatre. The season now runs during the summer, with two main stage productions each year. The theatre also hosts other events, such as concerts, fringe shows and children's theatre and summer theatre camps for youth.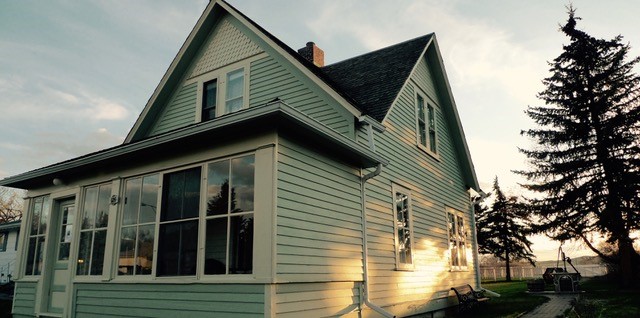 Wallace Stegner House
The Wallace Stegner House is situated on the banks of the Frenchman River in the picturesque town of Eastend. It was built in 1917 by George Stegner. His son, Pulitzer Prize-winning author and founder of the Stanford School of Creative Writing, Wallace Stegner, lived there from ages seven to 12. In 1990, the house was purchased and restored by the Eastend Arts Council, which operates it as a residence for writers and artists. Residents are encouraged to give a community presentation, which can be an art exhibit, reading or talk about their work or life.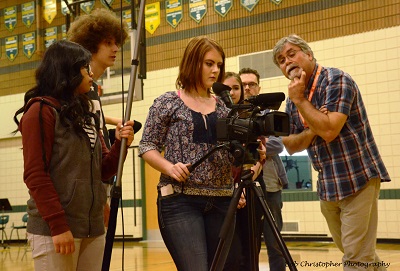 Yorkton Film Festival
Established in 1947, the Yorkton Film Festival is North America's longest-running film festival. Throughout the 1950s, the event was a huge success, with as many as 4,000 people at the screenings at a time when the population of Yorkton was only 8,000. In the 60s, with the advent of television, attendance dropped, so, over the next decade, they added after-theatre parties and other social events, workshops for students and filmmakers and moved from an international festival to one limited to Canadian films. Today, the festival continues to be dedicated to the promotion of the best screen-based media content.
The Alchemist 2007, Dancing Sky Theatre collective creation based on the book by Paulo Coelho. World Premiere. Left to right: Louisa Ferguson, Jamie-Lee Shebelsky, Aaron Hursh
Photo: Paul Paquette
Al Simmons at Willow Bunch FarmFest
Photo: Davy Gallant
Fiddle Finale at the John Arcand Fiddle Fest
Photo: Original Cyn Photography.
CR Avery at the 2017 Ness Creek Music Festival
Photo: BNB Studios
Sage Hill writers in the Qu'Appelle Valley, summer 2017
Photo: Tara Dawn Solheim
Harold Johnson signs a copy of Firewater for a young fan at the Saskatchewan Festival of Words.
Photo: Saskatchewan Festival of Words
Windscape Kite Festival
Photo: Craig Hilts (Prairie Fire Photography)
Volstead Blues at Souris Valley Theatre, 2016. L to R: Chelsea Mahan, Christina Perrson, Felix LeBlanc, Mark Claxton, Amanda Trapp
Photo: Breanne Van De Woestyne
Wallace Stegner House
Photo: Lars Hauk
Kim Bell mentors students during the Yorkton Film Festival's 2016 High School Student Day.
Photo: Bob Christopher