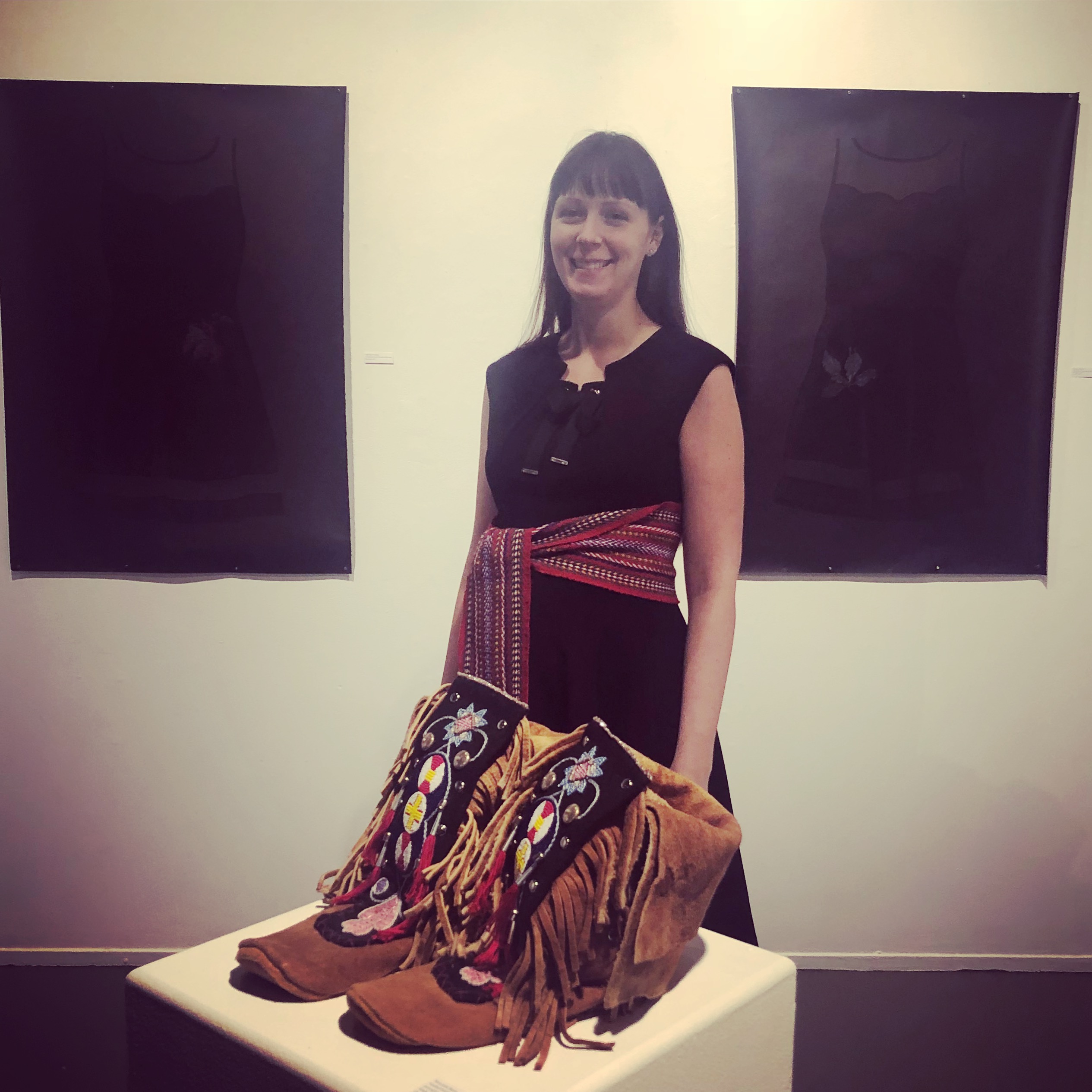 Twenty works of art from the Saskatchewan Arts Board's Permanent Collection will be on display throughout the province over the next three years through an Organization of Saskatchewan Arts Council (OSAC) touring exhibition.
The Darkened Sky is curated by First Nations University of Canada student Sarah Timewell. It aims to show the beauty and diversity in darkness through works from the Arts Board's Permanent Collection. With vibrant reds, rich blues and muted greens, the exhibition is rejuvenating and inspiring through its unusual theme.
This theme came together organically through the voice of the works in the collection. From strikingly flat landscapes and intense sunsets to inclement weather and long winters, Saskatchewan is a land of extremes. It is also a land far more diverse than it may seem on the surface.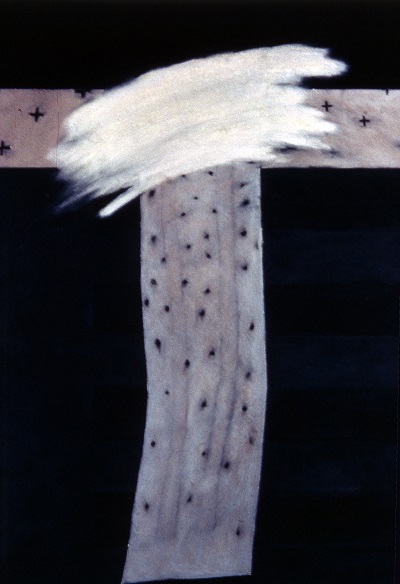 The artists and artworks in The Darkened Sky reflect this diversity. Consisting of 15 artists, half men and half women, the exhibition highlights the beauty of darkness through a spectrum of artistic media. Works range from craft to fine art, with a wide variety of styles from representational to abstract and even folk art. Over half of the artists are First Nations or Métis, weaving together unique cultural perspectives and familiar methods of art-making. Artists featured include Edward Poitras, Minnie Ryder, Molly Lenhardt, Patrick Adams, Catherine Blackburn, and many more.
The seemingly unrelated works are threaded together through twilight and shadows. Some works are straightforward and easy to understand, while others are heavy with symbolism or personal references. There are works that directly reference the night sky and others that only hint at a darkness within the artist. Collaboratively, all works in The Darkened Sky give you an undeniable sense of connection to the process of making, to the land under our feet and to culture, through the lens of a dark night on the prairie.
The exhibition will be visiting Hudson Bay, La Ronge, Shaunavon, Melville, Lloydminster, Yorkton, Tisdale, Warman, North Battleford, Melfort, Watrous, Weyburn, Prince Albert and Rosthern between April 2018 and February 2021. For a list of dates by community, visit OSAC's website.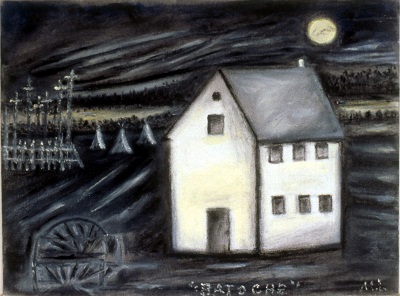 The Saskatchewan Arts Board's Permanent Collection includes approximately 3,000 works of 750 artists, and represents the work of our province's artists over the past seven decades. Its goal is to represent the contemporary art practices of artists within the province for the purpose of public access.
Photos:
Top: Sarah Timewell, curator of The Darkened Sky
Middle: Edward Poitras, Iron Sky, 1984, oil pastel, graphite on paper
Bottom: Molly Lenhardt, Batoche, 1982, oil on canvas board