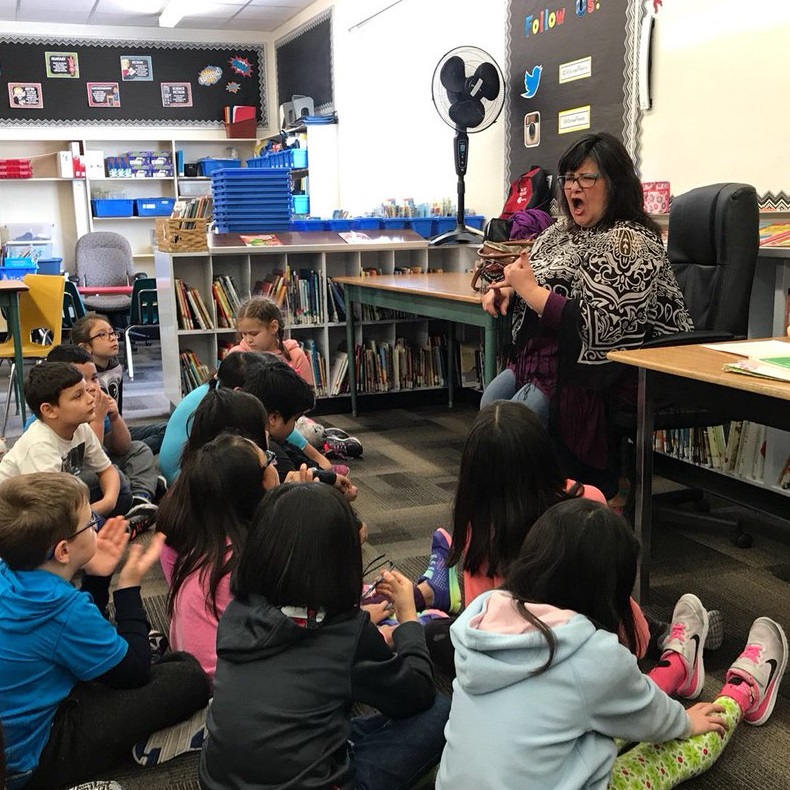 Every culture has its stories. These stories are used to entertain, educate, reinforce values and unite communities. The sharing of Aboriginal stories with both Aboriginal and non-Aboriginal audiences has become increasingly important as a means for intercultural understanding and reconciliation.
The Government of Saskatchewan has proclaimed February 2018 as "Saskatchewan Aboriginal Storytelling Month". To celebrate, Library Services for Saskatchewan Aboriginal Peoples (LSSAP) has coordinated storytelling events across the province that will bring Aboriginal teachings, culture and entertainment to people of all ages and backgrounds.
"Aboriginal storytellers have a lot to offer," says LSSAP Committee Chair Harriet Roy. "They tell a lot of different types of stories, from creation stories to legends, that have been passed down from generation to generation. Through Saskatchewan Aboriginal Storytelling, they're able to pass them on not only to Aboriginal people but to people in general."
The first Saskatchewan Aboriginal Storytelling celebration was presented in 2004, with 21 sessions and 2,813 people participating. This year, it brings more than 330 events to over 20,000 people all over the province, from remote communities to major centres. The project involves about 100 schools, colleges, universities and community libraries, as well as literacy organizations and Aboriginal-based organizations. The winter timing of the event observes the First Nations traditional season for storytelling. The definition of "storytelling" is broad and includes activities such as hoop dancing and Native American flute playing. All events are free and open to the public.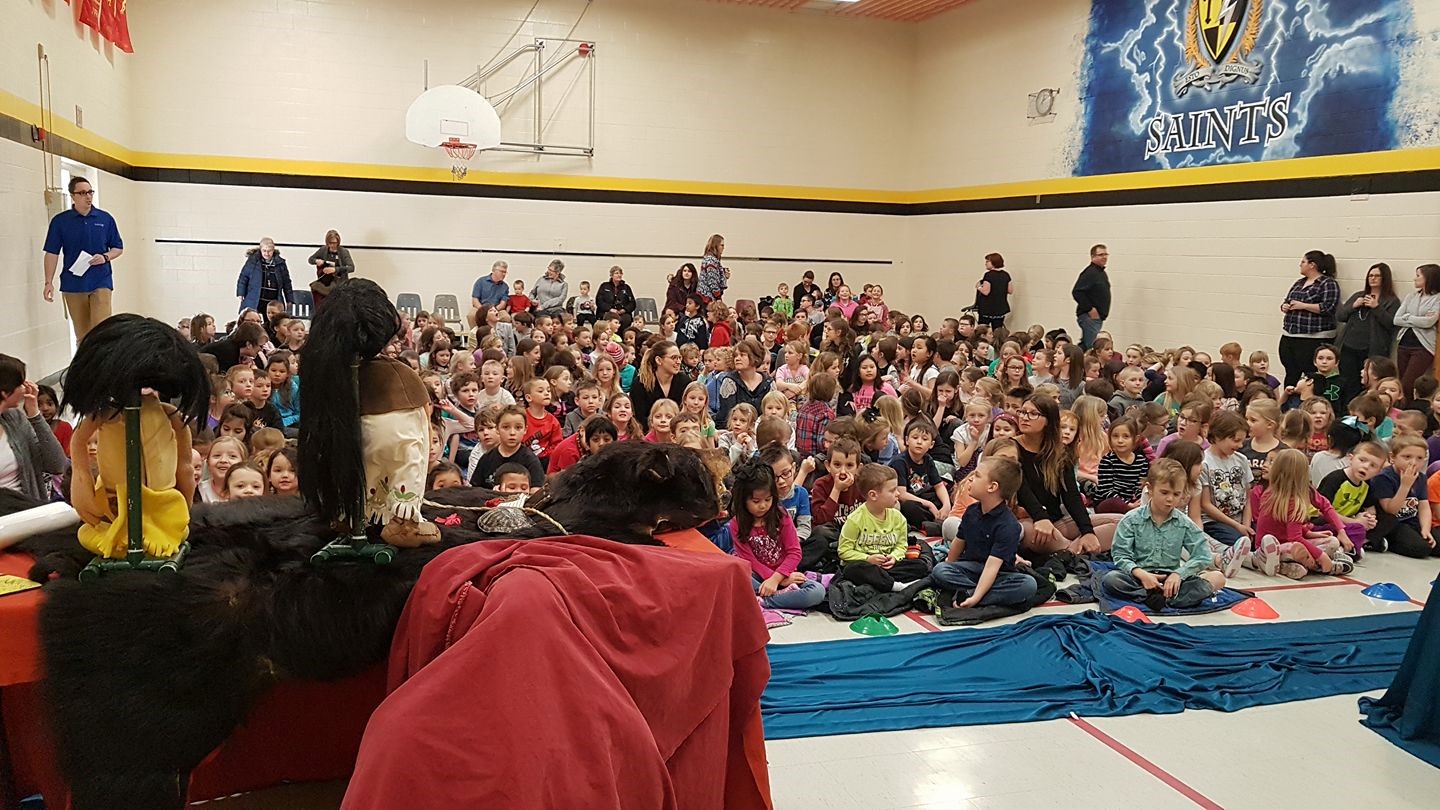 The project aims to increase province-wide cultural activity and learning levels of Aboriginal peoples, have Elders and Aboriginal storytellers demonstrate the cultural and historical value of storytelling, and foster cross-cultural learning, particularly among people unfamiliar with First Nations and Métis culture.
Some events include: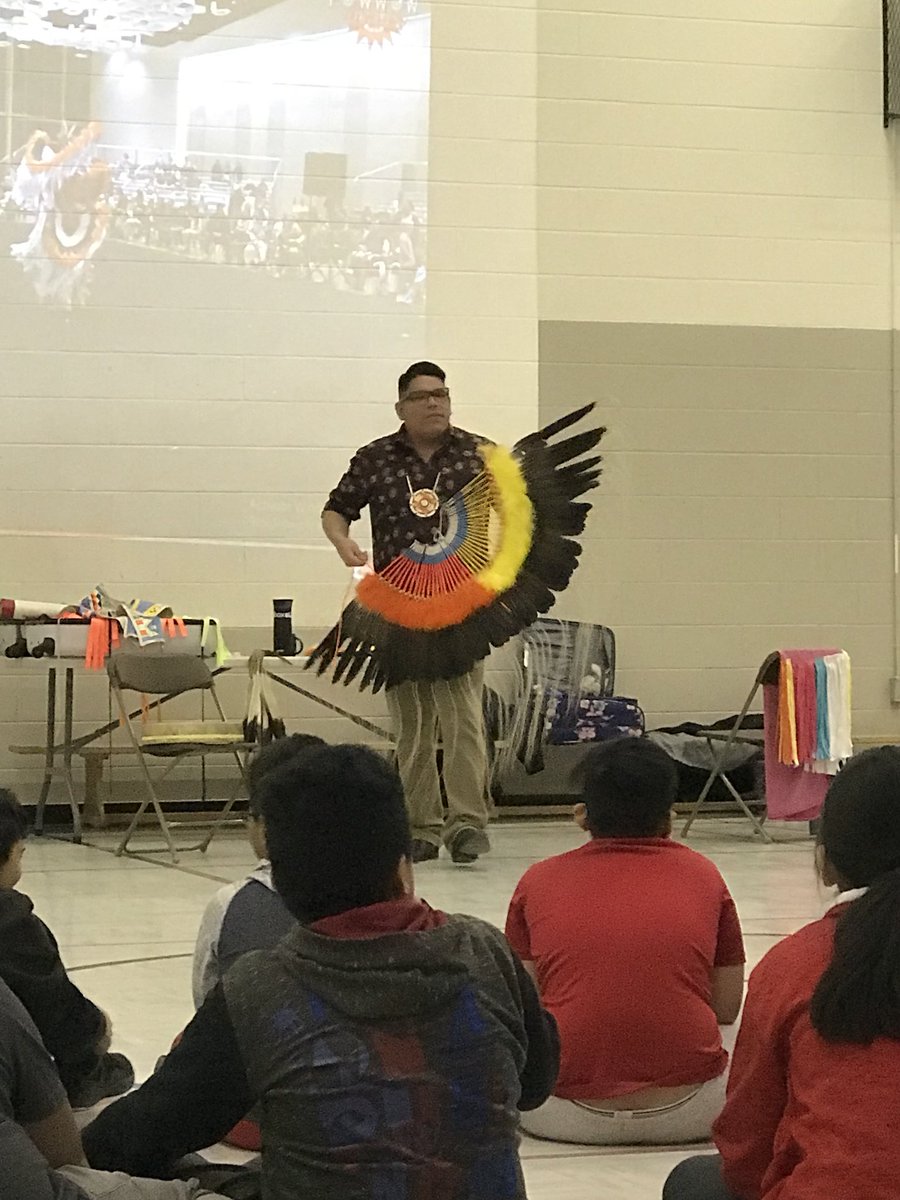 Feedback from 2017 Saskatchewan Aboriginal Storytelling events was overwhelmingly positive. After attending a session at Weyburn Public Library, a community member said, "I was not aware of all the details and the history behind what happened to the First Nations People." A teacher at Pleasantdale Elementary School in Estevan said, "Any exposure to First Nations' culture brings awareness and helps reduce stereotypes. If that's not education, what is?" And a Grade 3 student at Marion McVeety School in Regina said, "This wasn't just cool, this was super cool!"
For a list of Saskatchewan Aboriginal Storytelling events taking place near you, visit here.
Saskatchewan Aboriginal Storytelling receives funding from SaskFestivals, a Saskatchewan Arts Board program supported by SaskCulture Inc. through the Saskatchewan Lotteries Trust Fund for Sport, Culture and Recreation.
Photos:
Top: Rhonda Donais tells a story at St. Michael's School in Regina
Middle: Rabbit and Bear Paws perform at a school in Unity
Bottom: Teddy Bison sharing music and storytelling with students at St. Gregory School in Regina
Photos courtesy of Library Services for Saskatchewan Aboriginal Peoples