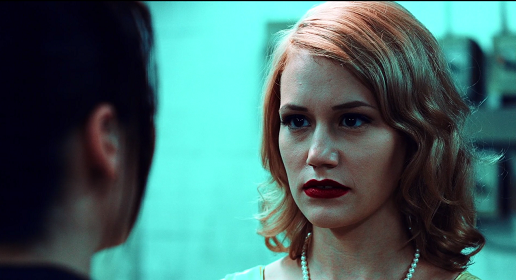 Saskatoon actor Anna Mazurik graduated with a BFA in drama in May 2016, but she knew she would need further training to make a living doing what she loves.
A Premier's Centennial Arts Scholarship enabled her to attend the Globe Theatre Actor Training Conservatory Program. The rigorous program is akin to actor boot camp—eight hours a day, six days a week, for sixteen weeks. "The chance to interact, observe and learn from top industry professionals is an incredible opportunity. You make connections that benefit you later in your career," she says.
The program also pushed her to address the doubtful voice in her head that was telling her she wasn't good enough. "I had to come to terms with that voice, acknowledging and accepting that it's there and moving past it. That voice can really impede your ability to create and your confidence."
The scholarship gave Mazurik more than just financial support. "The application made me write down my career goals, explain why this program was important to me and solidify my long-term goals. I haven't had to articulate that before. It made me realize why theatre is so important to me, and how I fell in love with the art of acting."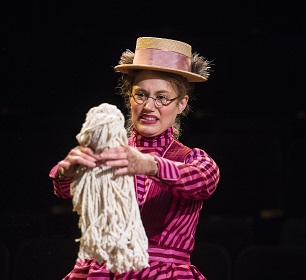 Since finishing the program, Mazurak has assisted in Shakespeare workshops for K-12 students across the province; attended the Cinequest Film Festival in California for The Tin Wife, a Saskatchewan-made film she is featured in; performed in Les Liasons Dangereuses with Live Five in Saskatoon; and debuts on the main stage at Shakespeare on the Saskatchewan in summer 2017.
"A lot of Saskatchewan actors are told that we either need to choose between Vancouver and Toronto if we want to make it. I'm interested in staying here," she says. "My goal is to create shows that celebrate diversity and provide a voice for those who are too often silenced, to present work that asks challenging questions of the audience. In doing that, I can assist in creating a thriving culture and greater sense of community in Saskatchewan."
Photos
Front page: Anna Mazurik in Peter and the Starcatcher at Globe Theatre, December 2016. Photo by Chris Graham Photo.
Above: Anna Mazurik stars in The Tinwife, a short film directed by Travis Neufeld. Frame Arcane Films, March 2017.
Right: Anna Mazurik in Peter and the Starcatcher at Globe Theatre, December 2016. Photo by Chris Graham Photo.