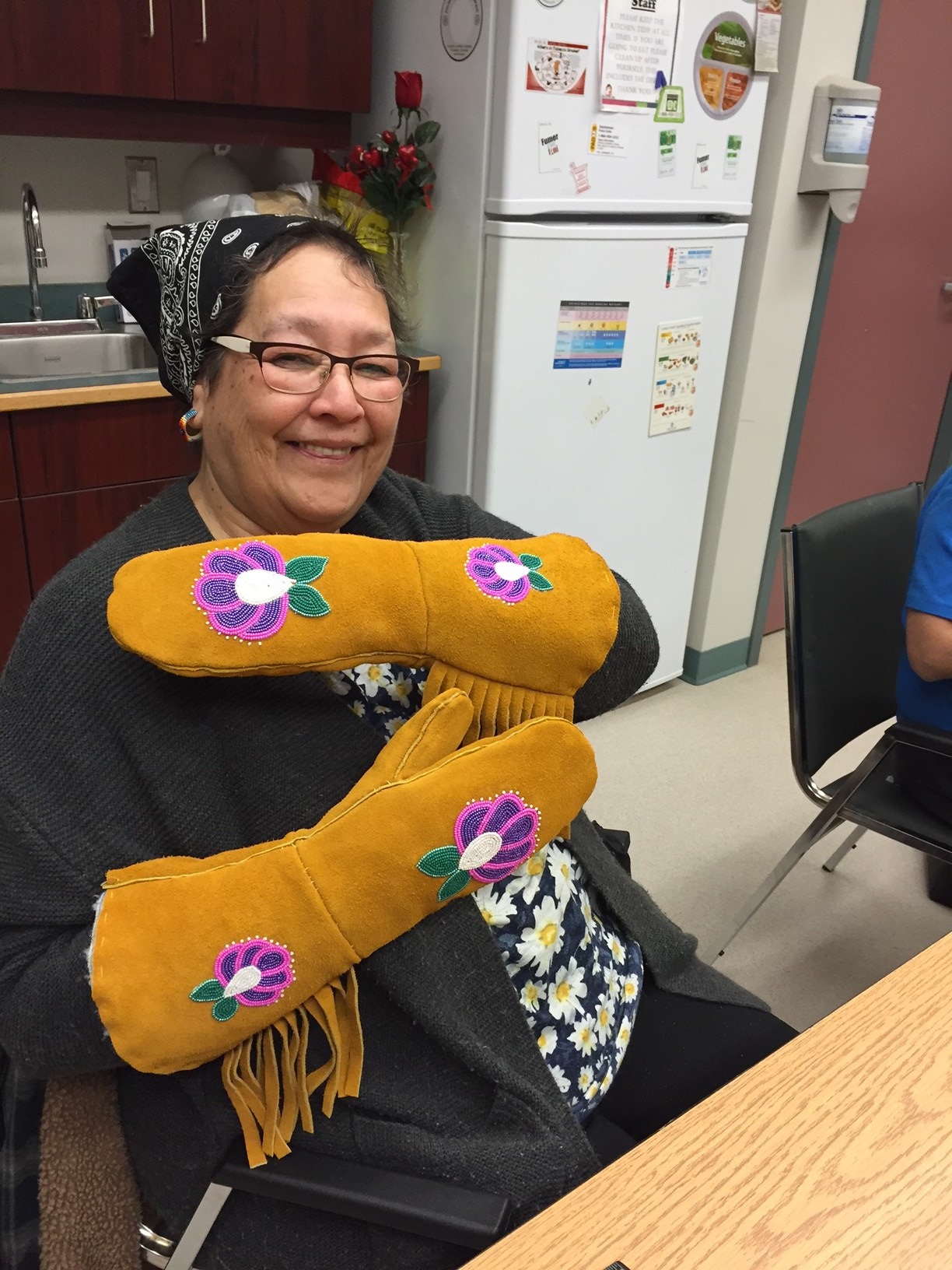 People in the northern community of Cumberland House Cree Nation were constantly approaching addictions worker Eleanor Cook to ask if she would develop programming for adults. "There is a lack of activities in our community for adults, young mothers and people with addictions. We also need to get youth involved in activities to keep them out of trouble," she says.
Cook wanted to offer traditional sewing classes taught by Elders, but there were no funds available from the band. Then, at a training program in Prince Albert, she heard about Saskatchewan Arts Board Indigenous Pathways Initiatives grants. "It was a blessing to us. I never thought I'd be able to do something for my clients."
She received two grants: one in 2015 for a traditional beadwork project and another in 2016 for quilt-making. There was a strong response from the community, with people of all ages participating, from high school students to grandmothers.
"This has brought people together who didn't associate with each other before. Now, they're visiting and helping each other," Cook says. "This is what the community needs." The project also made a difference in the lives of her clients. "It got them doing something instead turning to alcohol and drugs. It got them away from their addictions twice a week."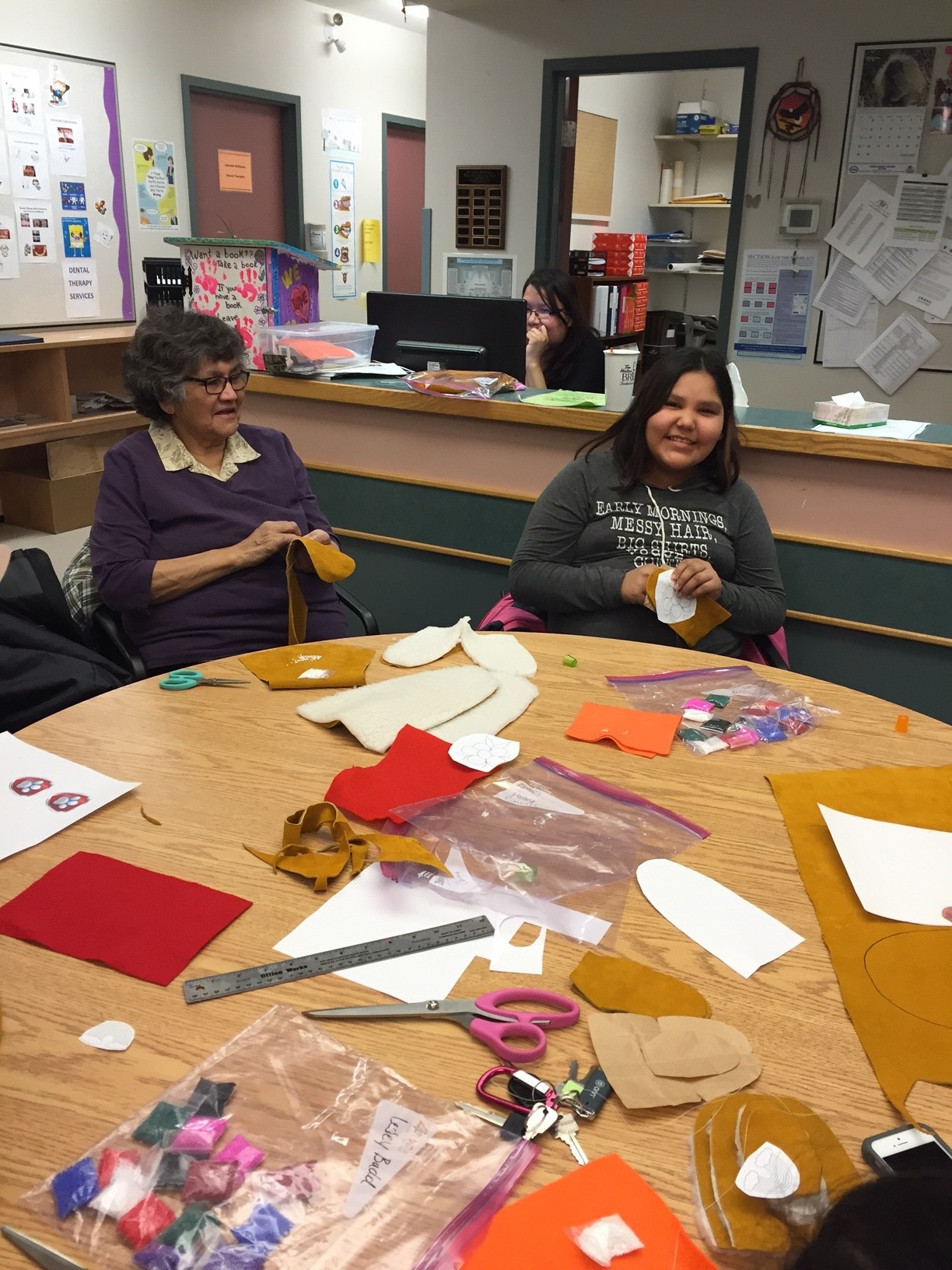 Many participants doubted their abilities at first and worried about making mistakes. Elders guided them through the process, emphasizing learning rather than perfection. "People would gather around the table—even while they were sewing—to listen to the Elders' stories," says Cook. Elders appreciated the opportunity to share their knowledge and skills with the next generation, keeping traditions alive.
The participants' sense of accomplishment was palpable. "When they've completed a project, you can see it in their eyes. They're so happy and proud of what they've achieved in making," she says.
Although the project covered by the grant is complete, people continue to come each week to sew and enjoy each other's company. Cook is approaching the band council for funding to extend the project. "Hopefully, they will give it to us. If not, we'll just continue."
Photos of participants in the classes courtesy of Eleanor Cook