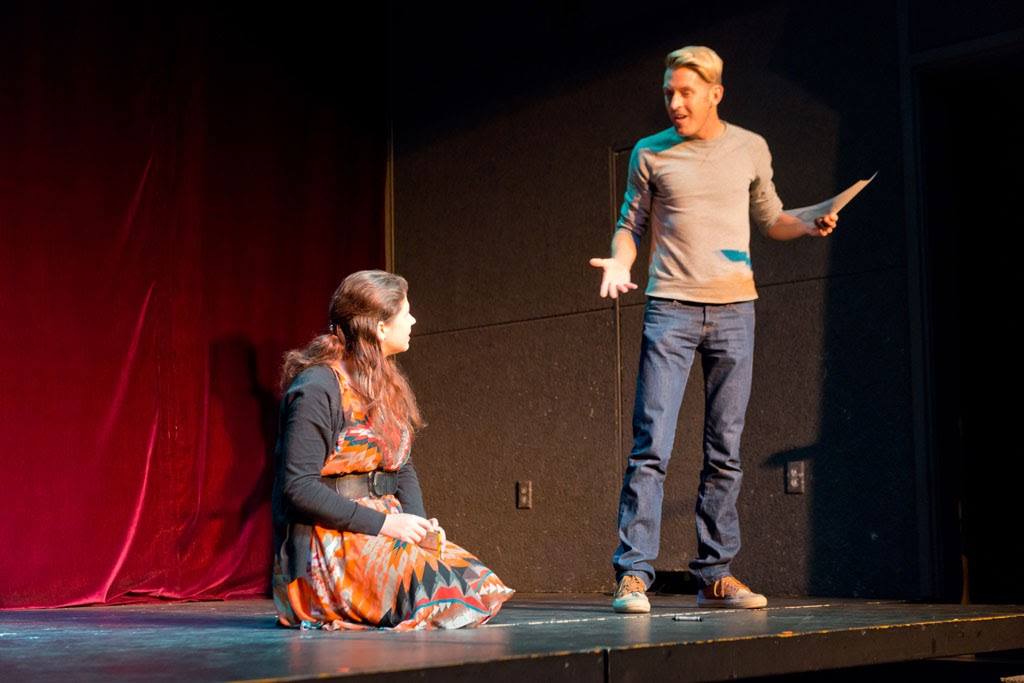 The ecology of theatre in Saskatchewan and beyond has evolved in the last few years. While many playwrights continue to write scripts on their own, there is a trend toward devised theatre, where writers and actors often collaborate to develop plays through improvisation. And more and more plays are self-produced. As a result, the Saskatchewan Playwrights Centre (SPC) has adapted its programming to serve the needs of the theatre community.
"We're always looking for ways to make SPC more relevant to what's taking place in the province. We're making a conscious effort to reach out to theatre creators and younger theatre artists and try to be helpful in a real, contemporary way," says Andrew Johnston, artistic director and general manager. The centre supports the development of local plays and playwrights in a risk-friendly environment, ensuring Saskatchewan voices are heard.
Dramaturgy, supporting script development, has always been at the core of the organization's activities. In recent years, SPC has added production dramaturgy to help playwrights develop production plans and budgets, and even suggests technical support personnel, such as designers and stage managers.
SPC has developed relationships with the Globe Theatre in Regina and Gordon Tootoosis Nīkānīwin Theatre in Saskatoon to offer dramaturgical services to playwrights scheduled to appear in their seasons. Another collaboration is with Live Five Theatre in Saskatoon, where a Saskatchewan playwright's self-produced play will be presented each season. The Saskatchewan Festival of Words in Moose Jaw features a play chosen from those premiered at the SPC's Spring Festival of New Plays.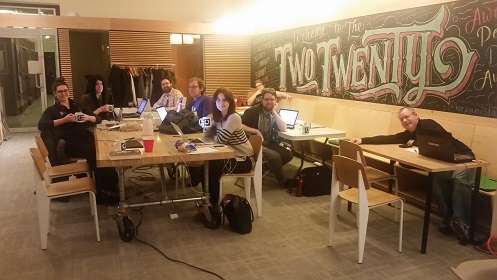 As well, the first prize recipient of the organization's annual 24-Hour Playwriting Competition may choose between a slot in the Regina Fringe Festival or $500 in cash. Nathan Pylypuk's participated in the competition, and his play, You and Me on a Boat and You're Smiling, was presented at the 2016 Regina Fringe. "I've written a lot, but I've never had the opportunity for something of mine to be on stage. That was a more valuable reward than any amount of money they could have given me," he says.
Pylypuk plans on entering the 24-hour event again this year. "I enter competitions less for the honour of winning and more because it gives me a place where I can write, and it gives me a deadline. Twenty-four hours of uninterrupted writing is something I would have difficulty doing on my own. It's a fantastic event."
SPC has also offered incubator sessions that bring together artists from different genres—from theatre to dance to media arts—to work on collaborative projects. "We are creating a vocabulary for artists to work together," says Johnston.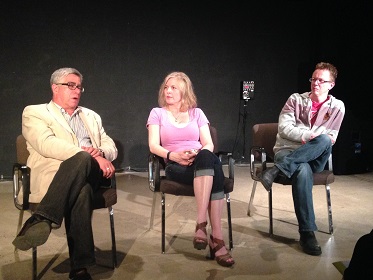 For the past two years, the organization has brought directors from theatres across Canada to its Spring Festival of New Plays to support the work of local playwrights. This has lead to a partnership with Factory Theatre in Toronto, where there will be a public reading of a Saskatchewan play this spring. "We are bringing expertise in and we're also getting our playwrights known outside the province," Johnston says.
The Saskatchewan Playwrights Centre receives funding from the Professional Arts Organizations Program.
Photos:
Top: You and Me on a Boat and You're Smiling at the 2016 Regina Fringe Festival. Photo by Sharpshooter Photography.
Middle: The 24-Hour Playwriting Competition in 2016. Photo courtesy of SPC.
Bottom: John Lazarus, Johnna Wright and Craig Hall at the SPC's 2015 Spring Festival of New Plays. Photo courtesy of SPC.