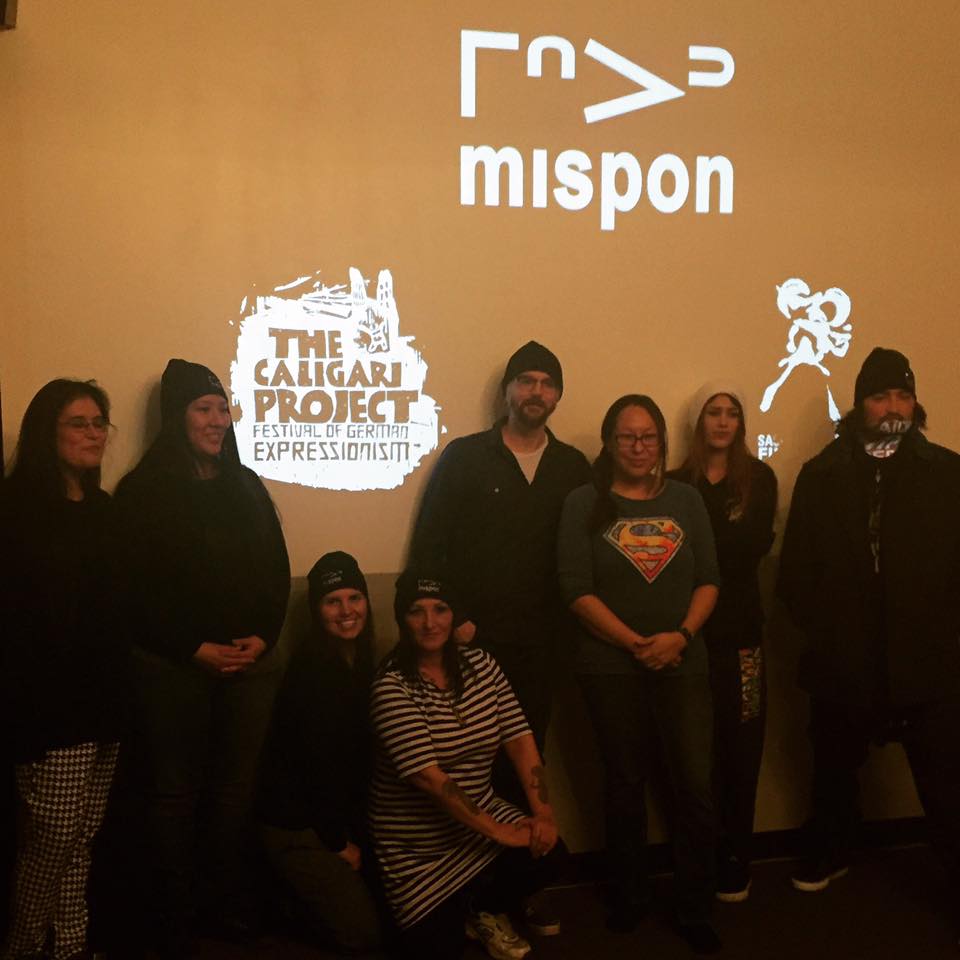 In 2016, mispon: A Celebration of Indigenous Filmmaking marks ten years of showcasing and developing Indigenous storytelling in Saskatchewan. The festival ran from November 26 to December 21, with film screenings, a German Expressionism workshop and a special international two-spirit collaborative production spread throughout the month.
All mispon events are free and open to the public. "We want to remove any barriers to participation," says Trudy Stewart, artistic director. Approximately 300 people participate in the festival each year.
At the heart of mispon is a focus on applying traditional values to contemporary storytelling, bridging gaps between non-Indigenous and Indigenous communities and generating training opportunities and events.
In partnership with the Caligari Project, Regina filmmaker Berny Hi led a three-day workshop on German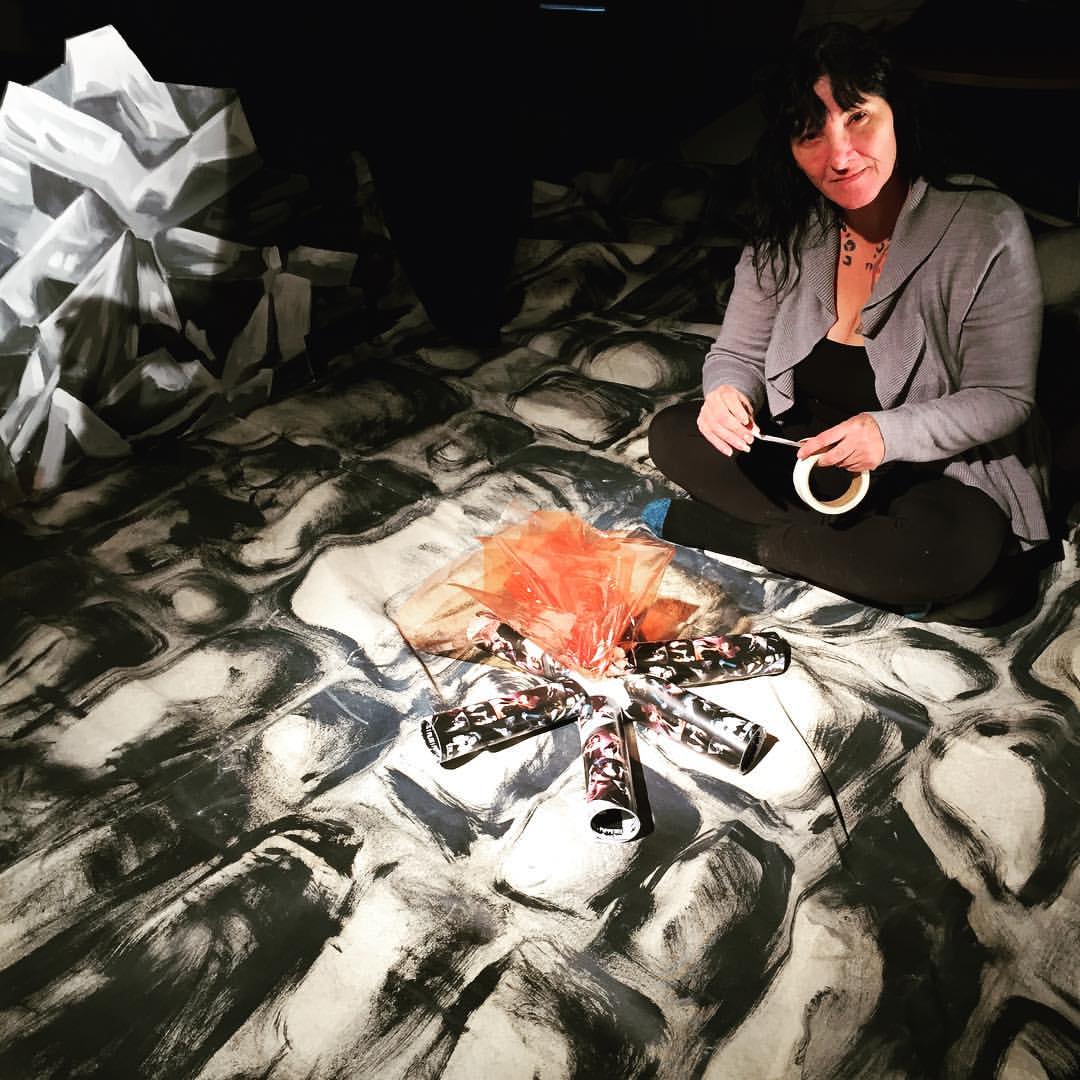 Expressionist cinema. It focussed on the genre's theory and production techniques, such as lighting, acting and camera work. Hi collaborated with participants of all ages to reimagine a First Nations myth in a German Expressionist style. The resulting film was screened as part of the festival. "That partnership was really great because it brought together this stylistic way of telling stories and combined it with the First Nations lore. Most of our stories come from the oral tradition, so it was interesting to fuse the two," Stewart says.
In celebration of its tenth year, the festival showcased international, two-spirit/LGBTTQ Indigenous-made films. Leo Koziol, director of the Wairoa Maori Film Festival in New Zealand, and Howard Adler, filmmaker and director of the Asinabka Film + Media Arts Festival in Ottawa, curated screenings of Maori and Canadian Indigenous two-spirit shorts. Local filmmaker, Candy Fox, presented an engaging evening of LGBTTQ shorts followed by a discussion.
"We thought that we hadn't showcased enough two-spirited works, and we wanted to provide a platform for that voice," says Stewart. "It's important to bring people in from the community to help us understand, and it gave us the honour of being able to share their work."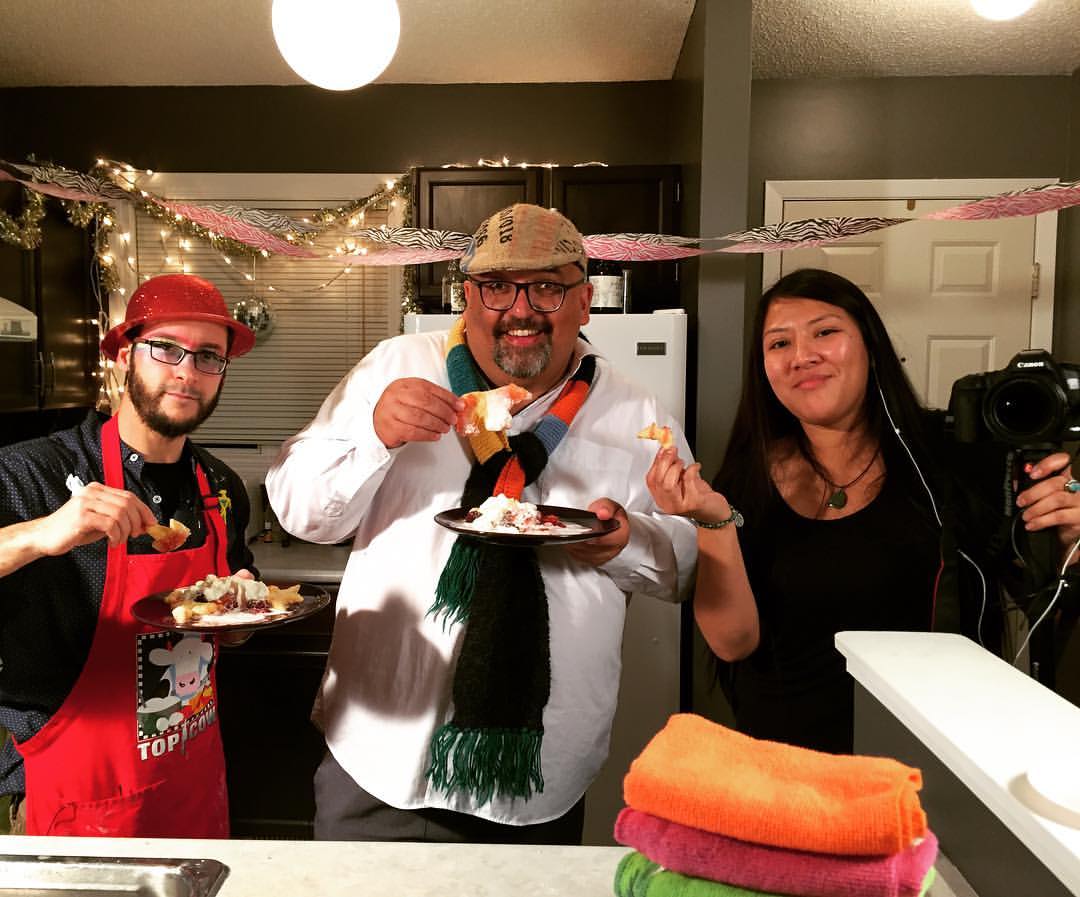 One of mispon's goals is to facilitate interactions between aspiring Indigenous filmmakers and intermediate/advanced Indigenous filmmakers to foster skill development and knowledge in filmmaking. The 2016 festival took advantage of the presence of international guests to create a collaboration among Koziol, Adler and Fox. The trio shot a queer Indigenous cooking show in Regina, making "two-spirit fry bread." The show will screen at festivals in New Zealand and Ottawa in summer 2017. They will also shoot films at each of those festivals, with all three screening at mispon's 2017 festival.
The international collaboration was inspired, in part, by the late Michele Sereda, who had been mentoring Stewart and mispon board chair Janine Windolph. "She inspired me to be an artist driver for storytellers and taught me the importance of not just brining an artist to the city to screen work but also creating an experience that is as fulfilling to the artist as it is to our audiences," Stewart says. Koziol and Adler were in Regina for five days, during which time they were immersed in the city's artistic culture. "They raved about how much they love the city and the vibe that's here. For us, it was about creating experiences for them to make them want to come back."
mispon receives SaskFestivals funding from the Saskatchewan Arts Board.
Photos courtesy of mispon
Top: German Expressionist film screening
Middle: German Expressionist workshop participant Carla Otter
Bottom: Indigenous cooking show with Howard Adler, Leo Koziol and Candy Fox