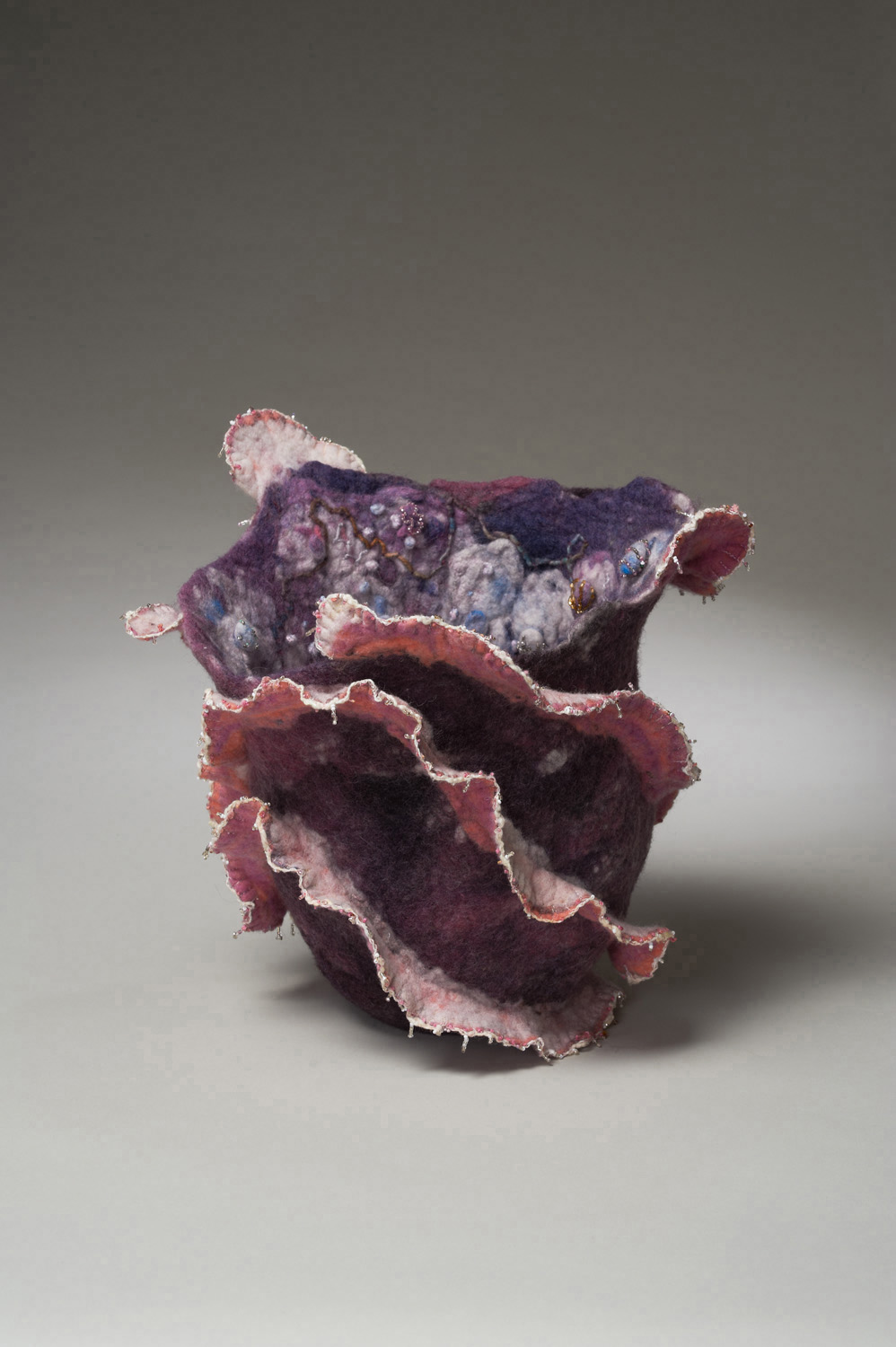 Meacham artist June Jacobs is known for transforming fibre into unique sculptural forms inspired by the flora of Saskatchewan. SK Arts was fortunate to add two of these pieces, SubAqueaous Gentiana I and Gems of the Salt Flat, to our Permanent Collection this year.
Jacobs was first exposed to textiles by her aunt when she was growing up. She went on to specialize in them through her home economics education. Jacobs has explored all fibre techniques: quilting, embroidery, rug hooking, weaving and sewing. "Somewhere along the line, you have to make a choice. You can't do everything all of the time," she says.
Hand felting appeals to her most because "It's an incredible transformation. It's so amazing when you have this pile of fleece, and it becomes something. It's a little spark that happens. All of a sudden, there's a point in the manipulation where it takes shape."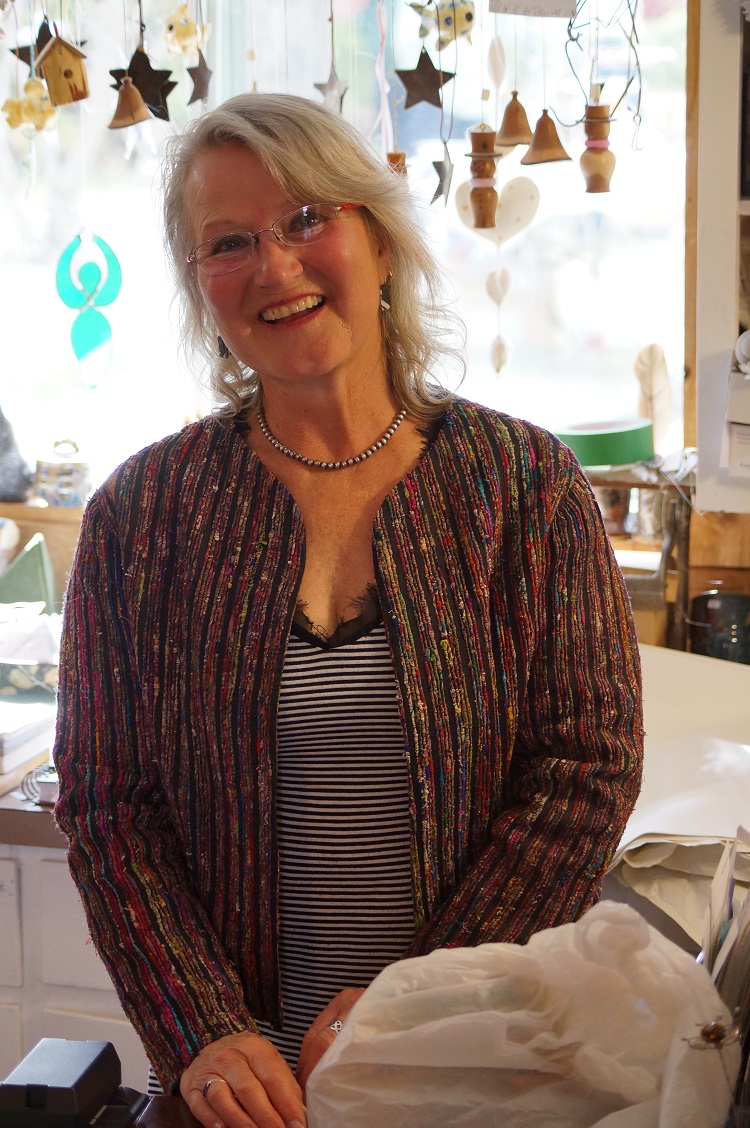 The natural material for felt, raw fleece, also drew Jacobs to the art form. "Felting is probably one of the oldest techniques, equivalent to using leather from animal skins, in terms of its existence in cultures around the world. You can find it anywhere there are animals with hair – sheep, alpaca, camel – the fibres naturally felt on their bodies."
She uses the same techniques to create her ethereal-looking sculptures as those used to make heavy carpets and insulation for yurts.
The two works added to the Permanent Collection represent the many facets of Jacobs' artistic practice. While they are predominantly made of felted wool, alpaca and mohair, they also incorporate silk, yarn, rayon thread and glass beads. The resulting hand-felted sculptures are adorned by hand and machine embroidery, quilting, applique and hand beading.
Nature plays a central role in Jacobs' work. She lives in rural Saskatchewan and engages with the natural world through daily walks. In her submission to the collection, she writes, "This exposure allows you to see the details in the flora, its habitat, its growth patterns, its maturing cycle and its degradation at the end of its life cycle. I do not attempt to replicate forms but rather accentuate their uniqueness."
In exploring the natural world, Jacobs is also making a statement about the environmental impacts of climate change and the rise in global population. "Natural habitats are under a greater threat of disappearing and, with them, the loss of numerous unique species. These works do not act to replace the natural environment but rather to honour the unique beauty that does exist."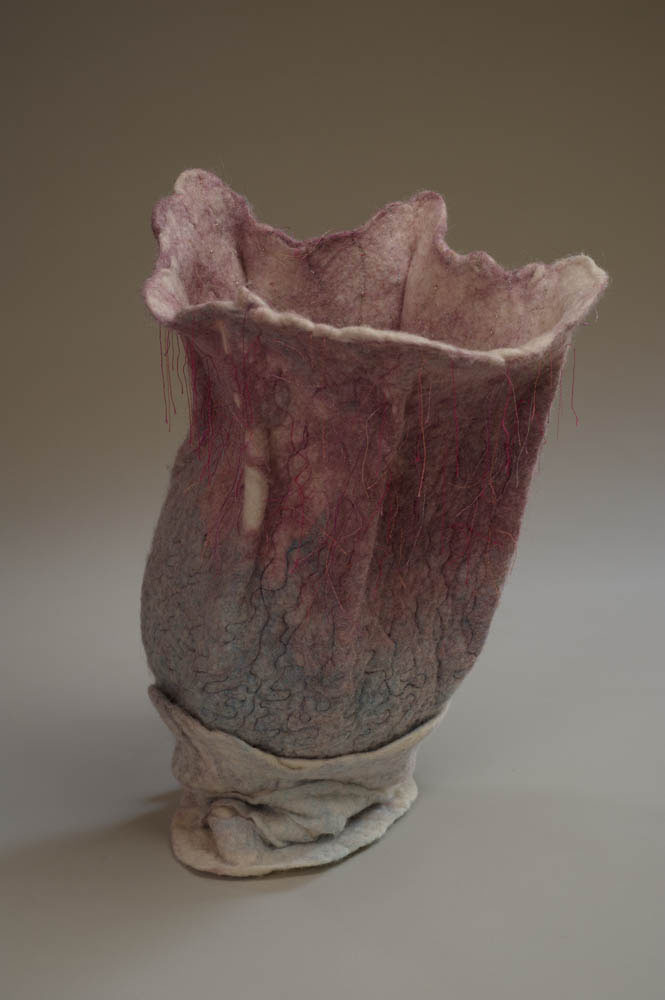 Jacobs now has six works in the Permanent Collection, representing different periods in her career (the others are two hooked rugs, a felted shawl and a sculpture). She appreciates being part of this official record of contemporary Saskatchewan artmaking. "You make things and sell them, and you lose track of them. Sometimes with personal collections, you come upon the work in Value Village or the Salvation Army," she notes. "When they are chosen for the Permanent Collection, it's an honour, because they have a life or an afterlife. It gives them a sense of permanence and an opportunity to be viewed over time."
The SK Arts Permanent Collection acquired 23 pieces of art – 17 purchases and six donations – at our spring submissions deadline. There are two submission deadlines per year: April 1 and September 15.
Photos:
Top: June Jacobs, Gems of the Salt Flats, 2011, wool, silk, alpaca, yarn, rayon thread, glass beads; hand felting, hand and machine embroidery, hand beading. Photo by Grant Kernan
Middle: June Jacobs. Photo by Grant Kernan
Bottom: June Jacobs, SubAqueous Gentiana I, 2011, wool, mohair, rayon thread, beads, hand felting, hand and machine embroidery, handbeading. Photo by Grant Kernan