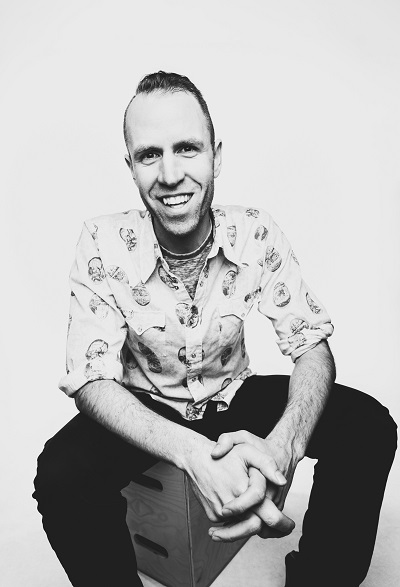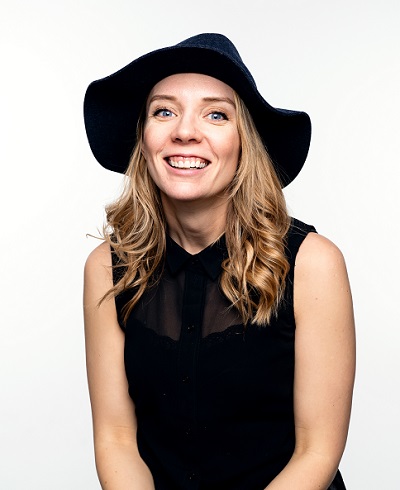 Joel Bernbaum and Heather Morrison, Saskatoon
Seven years ago, accomplished theatre actors, producers, writers and teachers Joel Bernbaum and Heather Morrison partnered to found Sum Theatre in an effort to make theatre more accessible to people in Saskatoon. They created Saskatchewan's first live, professional Theatre in the Park, which is offered across the city each summer, free of charge. Their first year they worked strictly as volunteers and presented Alice in Wonderland to an audience of more than 4,000. To date, almost 40,000 people have taken part.
Joel and Heather have expanded the artistic practices of Sum Theatre, bringing Indigenous and newcomer artists together for two original, unique free theatre experiences: Theatre on the Trail and Theatre in the Pool. They created a free monthly program, Last Sunday, in which artists present new ten-minute play, new music, a rant and a hot-seat interview based on the month's current events.
Joel and Heather also run a Theatre in the Classroom program and Youth on the Rise, a weekly after-school drama program for Indigenous and newcomer youth. This winter Heather, along with other local artists, wrote #consent and toured the play in high schools, libraries and public spaces.
In addition to their work with Sum Theatre, they continue to develop new work individually. Joel is working collaboratively with Yvette Nolan and Lancelot Knight to create Reasonable Doubtbased on the Gerald Stanley trial, which will premiere at Persephone Theatre in 2020. In the fall of 2019, Heather will be performing in The Penelopiad and WROL (Without Rule of Law) and directing The Wolves.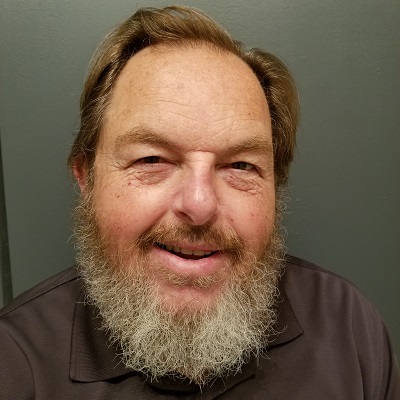 Kim Houghtaling, Swift Current
Kim Houghtaling has been the Director/Curator at the Art Gallery of Swift Current (AGSC) since 1996. Under his leadership the gallery has presented more than 150 professional exhibitions of provincial, national and international artists. It has also developed and implemented extracurricular arts activities to engage the public and encourage audience development. The gallery has become a resource hub for the arts and other related cultural services in southwest Saskatchewan.
Successful events that began as projects through the Art Gallery of Swift Current include the SaskPower Windscape Kite Festival, Blenders: Art & Music Series, Long Day's Night Music Festival and the Lyric Theatre.
The City of Swift Current has recognized the significant contributions the art gallery has made to the community. From nearly closing the gallery in 1994, the city, over the past 20 years, has increased the AGSC operating budget four times, equalling hundreds of thousands of dollars in increased support.
During Kim's tenure the gallery has added an extension location, the West Wing Gallery, focusing on exhibiting the work of local artists and students. The AGSC has three big-top-tent facilities used for community culture services, including summer festivals, an art camp for children, the Great Southwest Shakespeare Festival, weekly market square and more. The gallery also has ceramic, drawing, painting and sculpture studios and offers more than a dozen art classes per season, from weekend workshops to eight-week-long courses.
Kim is the Past President of Tourism Swift Current, Past President of the Saskatchewan Arts Alliance and has received the Saskatchewan Lieutenant Governor 2005 Centennial Medal for Volunteer Culture.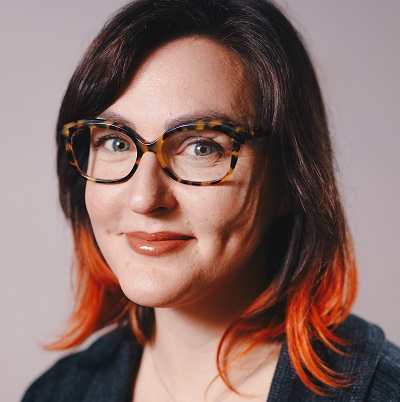 Jennifer Matotek, Regina
Jennifer Matotek is a collaborative-minded curator and arts administrator who has curated numerous exhibitions for galleries and artist-run centres across Canada. In 2013 she assumed the position of Director/Curator of the Dunlop Art Gallery.
Since her appointment Jennifer has undertaken numerous initiatives that have benefitted professional artists from Saskatchewan and beyond, as well as art audiences and creators of all experience levels. She is committed to building meaningful partnerships and relationships with organizations and people from across the province.
Working with Dunlop staff, Jennifer launched a seasonal performance art series connecting live art with a broad audience and curated the national touring exhibition,Material Girls, which featured 25 international women artists. She helped upgrade the gallery's permanent collections database and bring it online. She continues to expand the number of women artists and Indigenous artists in the Regina Public Library art collection. Jennifer also collaborated with other units of RPL to launch a digital media studio, where members of the public can learn media and digital literacy skills.
Most recently she worked with nearly 20 arts organizations, cultural centres and municipalities to present the public art project, Roadside Attractions. The project supported Saskatchewan and Canadian artists to create public art works placed along a 20-hour drive across the province. These were accompanied by over a dozen hours of interviews, sound art and podcast content.
Jennifer has helped enhance the national reputation of many of the artists she has worked with, which, in turn, has raised the Dunlop Art Gallery's national profile.
Joel Bernbaum and Heather Morrison photos: Matt Ramage
Kim Hougtaling photo: Barb Parchman
Jennifer Matotek photo: Andrew Parry