Adam Breckner, Saskatoon
Adam Breckner began Ukrainian dancing at a young age in Meacham. He soon joined the Pavlychenko Folklorique Ensemble, where he continues to be a soloist, leader and mentor.
Almost a decade ago, Adam decided to share his love for dance by teaching all over Saskatchewan, including in rural communities, to increase access to performing arts opportunities and programming. Being from a small community, himself, Adam recognizes the importance of bringing quality arts education and opportunities to rural Saskatchewan. He has not only instructed in North Battleford, Saskatoon, Prince Albert and Warman, but also in Prud'homme and Wakaw, in partnership with local non-profit Ukrainian dance and arts organizations and the communities themselves. In situations where a club is not available, Adam has been known to travel to the communities to provide private instruction to students.
In 2015 Ukrainian Dance World honoured Adam as Ukrainian Dance Instructor of the Year. This recognition served as a springboard in his career, as he saw it as an opportunity to expand his reach to even more students and partner with additional local arts organizations and dance clubs. Today he continues to be a respected Ukrainian dance instructor, choreographer and arts and culture educator throughout Saskatchewan.
Adam sees teaching as his medium to share and spread his passion and creativity for the arts with others, as well as an opportunity to feed the potential of every student. By creating a safe space, embracing diversity and going above and beyond student expectations, he is able to bring out the best in them.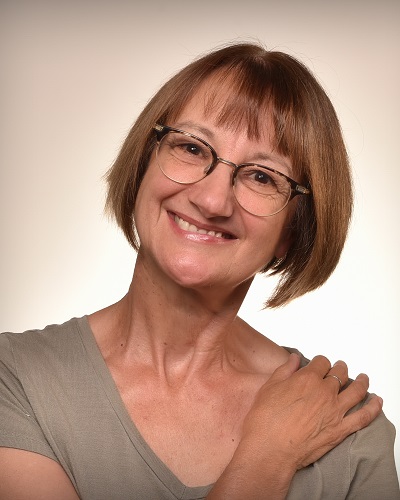 Connie Moker Wernikowski, Regina
Over the past 40 years, Connie Moker Wernikowski's career has included work as a professional dancer, artistic director, dance educator, instructor and mentor.
Connie danced with Saskatchewan's first professional contemporary dance company, Regina Modern Dance Works, as well as with New Dance Horizons. She has toured throughout Canada as an independent soloist, and her choreography has been shown nationally and internationally. As a master teacher of contemporary dance technique, Connie was among the first to offer modern dance training in Regina.
She has taught numerous movement and arts education classes at the University of Regina. From 1986 to 1996, she also worked across Saskatchewan leading workshops for teachers about dance in the classroom and wrote a series of dance lesson plans for Regina Schools.
Connie served as Artistic Director of Youth Ballet and Contemporary Dance of Saskatchewan (YBCS) from 1994 to 2009. When she joined the company, the school had 100 students; when she left, it had 350 students. Connie's work left a significant legacy, as she re-founded the pre-professional performing company, expanded dance teaching to include classes for children with special needs, and was architect of the student day program. Her educational and artistic background was instrumental in developing YBCS into a model for dance training.
Connie has demonstrated her commitment to arts and learning through innovative approaches to programming, instruction and partnerships with other artists and arts organizations. She continues to choreograph and teach dance technique, as well as somatically focussed yoga, and serves as a mentor for emerging and professional dancers.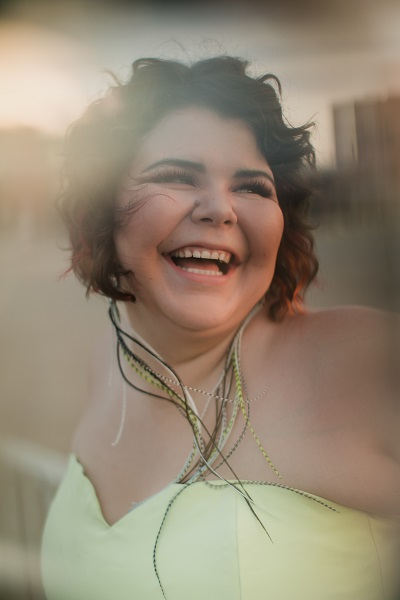 Zoey Roy, Saskatoon
Zoey Roy is a poet, community-based educator, community engagement consultant, author, filmmaker and social entrepreneur. She holds a bachelor of education from the University of Saskatchewan and a master's degree from Johnson Shoyama Graduate School of Public Policy and is pursuing her PhD in education from York University.
Zoey's work is informed by anti-racist and anti-oppressive practices. Her Cree-Dene-Métis roots and career as an artist give her a unique insight into working with Canadian Indigenous and non-Indigenous youth in pursuit of relationship-building and reconciliation. She has an ability to connect with communities across difference, meeting them where they are at, while also challenging people to push themselves beyond their existing perspectives.
Her socially engaged artistic practice has inspired change in communities across Saskatchewan. Since 2016 Zoey has been working with the National Arts Centre's Music Alive Program in Saskatchewan, and she has collaborated with around 300 classrooms to produce collective stories. As a community engagement consultant, she has worked on more than 30 significant projects, including with youth in northern First Nations on suicide prevention strategies. She also founded Rock the Vote in Saskatchewan, which turned into a Canadian movement during the 2011 federal election, mobilizing disenfranchised populations across Canada with the goal to increase informed decision-makers in marginalized communities.
Zoey has received numerous awards, including an Indigenous Graduate Leadership Award, Indspire Métis Youth Award, Saskatoon YWCA's Women of Distinction Award, CBC's Future 40 and Queen Elizabeth II Diamond Jubilee Medal.
Adam Breckner photo: Relish Photography
Connie Moker Wernikowski photo: Richard Avram
Zoey Roy photo: Sweetmoon Photography