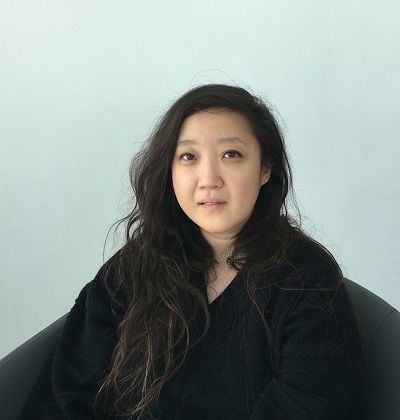 Julie Oh, Saskatoon
Julie Oh's work is conceptually rooted in everyday objects. Throughout her career, she has relentlessly observed objects and their context, questioning other possible ways in which they can exist in the world. This curiosity has been explored through various media, including installation, video and performance. Her interventions are quiet, but pointed, often resulting in puzzling environments that touch on subjects that are particular to her life, yet common to many, such as migration and notions of home.
Julie holds a bachelor of fine arts from the University of Saskatchewan and a master of fine arts from the School of the Art Institute of Chicago, where she studied as a Fulbright Scholar.
In 2018 she was featured in the RBC Emerging Artist Series at the Remai Modern. Other projects include the solo exhibition, Your Hog Has Arrived in 2019 at PAVED Arts in Saskatoon, and group exhibitions at 6018 North in Chicago, Art Museum of the Americas in Washington, DC, and THE HANGAR in Beirut, Lebanon. Julie has an upcoming solo exhibition at the Dunlop Art Gallery in Regina in fall 2019.
With grant support from the Saskatchewan Arts Board and the Canada Council for the Arts, she has been able to maintain a locally focused, as well as an expanded studio practice, attending residencies at the Vermont Studio Center, the Banff Centre for the Arts and ACRE, Wisconsin.
Julie's work has been featured in exhibitions across Canada and the United States, as well as in London, Istanbul and Beirut.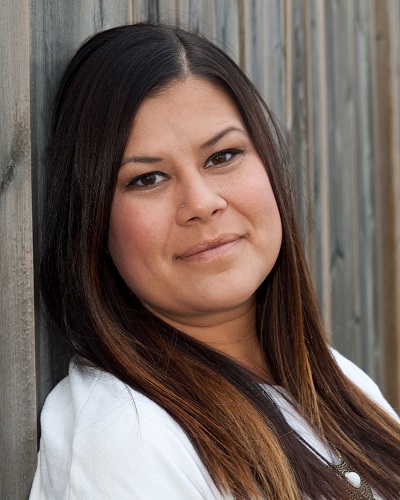 Krystle Pederson, Saskatoon
Krystle Pederson is a Cree/Métis singer, dancer, actor and musician. She started performing at a very young age and continues to hone her performance skills, while sharing the stage with numerous accomplished artists.
Krystle has received many awards over the length of her career, including the CBC Future 40 Award and the SaskTel Aboriginal Youth Award, and was nominated for a Saskatoon and Area Theatre Award. She has appeared in the film, Run: Broken Yet Brave, and numerous productions presented by Gordon Tootoosis Nīkānīwin Theatre (formerly Saskatchewan Native Theatre Company), Dancing Sky Theatre and Sum Theatre, and has toured with shows across the province and country.
In 2017 and 2018 Krystle worked with the National Arts Centre and many other theatre companies with the production of the Gabriel Dumont's Wild West Show. She is also lead vocalist and a producer for Songs in the Key of Cree, 12 new songs written in Cree by Tomson Highway, which sheperformed in Canada and New Zealand.
Krystle is a champion traditional jigger and takes pride in sharing her Métis culture as a singer and dancer at the annual John Arcand Fiddle Fest. She has also worked as a Métis dance instructor with numerous schools and community groups across Saskatchewan. She was one of the top three finalists in the Dakota Dunes Idol contest and in the top 100 finalists of Canadian Idol. Krystle is currently writing and developing herself as a singer/songwriter and is working on releasing her first EP.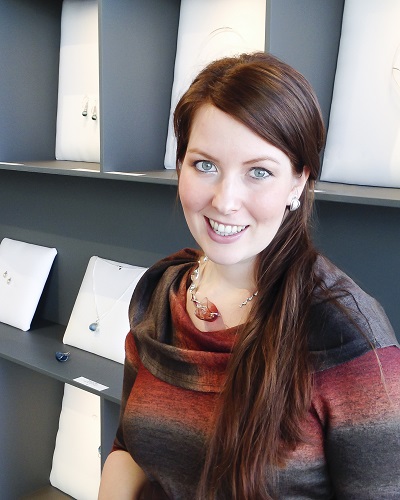 Mary Lynn Podiluk, Saskatoon
Mary Lynn Podiluk is an art jeweller and goldsmith. She studied fine art and linguistics at the University of Saskatchewan and earned a bachelor of fine arts in jewellery design and metalsmithing from the NSCAD University in 2012. Bringing a foundation of traditional goldsmithing to a contemporary space through her exploration of alternative materials and techniques, she draws on anatomical and botanical forms to create visual parallels to language and sound.
Mary Lynn has exhibited her work nationally and internationally. She won the Canadian National Jewellery Student Competition in 2012 and was the Saskatchewan representative in the exhibition, The Canadian Mosaic of Metal in 2013. That same year, she won a student NICHE Award in Washington, D.C., for her teapot, Metalanguage, which was acquired during SOFA Chicago in 2015 by the Kamm Teapot Foundation, the world's largest teapot collection. She received a professional NICHE Award in 2015 with her engagement ring, Infinite, and was selected as a finalist in 2016. Her work has been juried into the last four biennial Dimensions exhibitions hosted by the Saskatchewan Craft Council and has received awards for Excellence in Fine Craft, Excellence in Production and Functional Ware and, most recently, the Jane Turnbull Evans Award for Innovation in Craft.
She is currently creating her next body of work with the support of the Canada Council for the Arts and the Saskatchewan Arts Board. In addition to many private collections, Mary Lynn's work can be found in the Saskatchewan Arts Board's Permanent Collection and the estate of Carrie Fisher.
Photo of Julie Oh courtesy of the artist
Photo of Krystle Pederson: Margaret Pederson
Photo of Mary Lynn Podiluk: Mike Podiluk