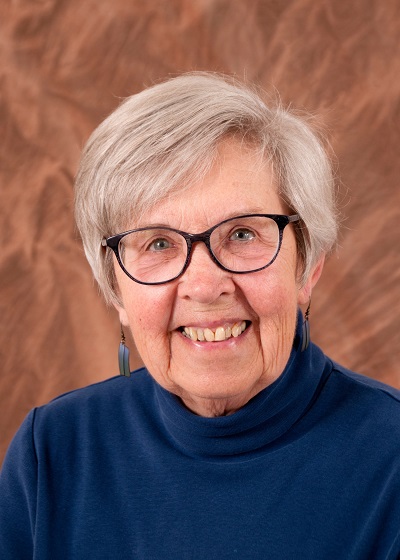 Martha Cole, Disley
Martha Cole has established a prominent reputation as a master fibre artist provincially, nationally and internationally.
She studied sculpture at the University of Washington, receiving a bachelor of fine arts in 1970 and a bachelor of education from the University of Toronto in 1972. After graduation she turned from metal sculpture to sewing and fibre arts, which has been her main artistic medium for more than 40 years now. Her work has been widely exhibited across Canada and the United States, as well as in Japan.
In the 1980s Martha began to create artist's books, cultivating herself as a highly skilled book artist and calligrapher, creating handmade, limited-edition books.
One of her most far-reaching projects is All Beings Confluence, a community-based, interactive art installation, where participants are invited to create their own fabric panel, representing a single living "Being", of which there are more than 350. The project began in 2010 and has been shown in more than 50 venues across North America.
Martha has become a mentor to many artists nationally and internationally. She has taught workshops through CARFAC, the Banff Centre for the Arts, the Organization of Saskatchewan Arts Councils, the Lumsden and District Arts Council and numerous other textile-focused organizations across Canada and the United States.
Her art is in the public collections of the Saskatchewan Arts Board, Government of Saskatchewan, MacKenzie Art Gallery, Weyburn Arts Council and the City of Regina, as well as in numerous private collections. In 2017 Martha was awarded the Saskatchewan Order of Merit for her contributions to the province.
Photo: Carolyn Pihach