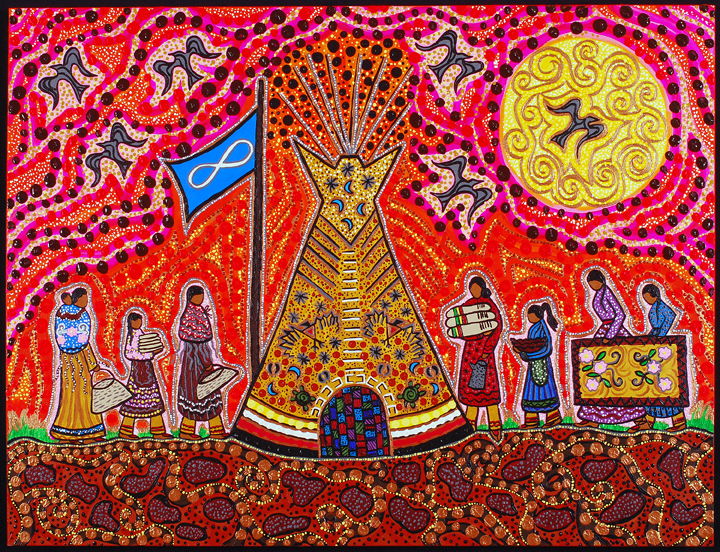 SK Arts collects artwork by Saskatchewan artists through purchases, donations, bequests and, on occasion, commissions. Our goals are to preserve art by contemporary artists in Saskatchewan and ensure the public has access to it.
Anyone may suggest work for our Permanent Collection, through purchase or donation/bequest. We receive submissions at two deadlines each year.
Above:
Leah Dorion
Michif Women's Lodge, 2009
acrylic on panel
Photo courtesy of SK Arts Permanent Collection
---
Deadlines
April 1
September 15 (Note: purchase submissions of more than $10,000 are only accepted at the September deadline, along with regular submissions)
Submissions may be made at any time, but those made throughout the year will be held for consideration after these closing dates.
---
Contact
Julia Krueger
(306) 519-7831 (Regina) or 800-667-7526 (Toll-Free)
This email address is being protected from spambots. You need JavaScript enabled to view it.
---
Forms and Information
---
Webinar on Submitting Your Work
---
FAQs