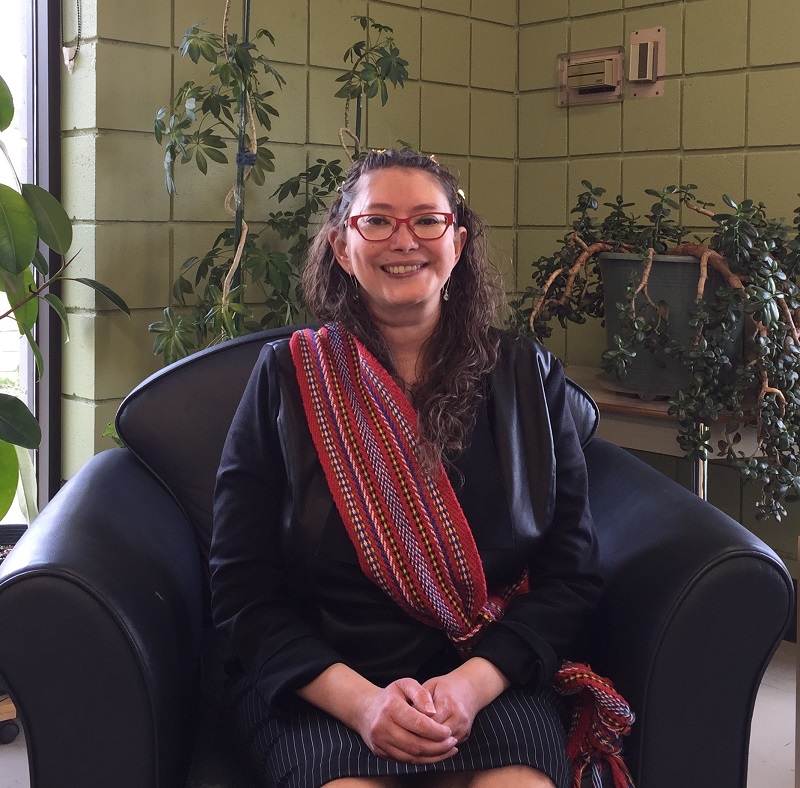 Tekeyla Friday believes Claymation is an art that can bridge cultural divides.
2 min. read
When Tekeyla Friday was a child, her mother would often tell her stories about her Métis upbringing and culture. She wasn't always listening back then, but now she is determined to revive her family's history and share it through the art of Claymation. "We need to bring these stories to the next generation in a fun way that they will respond to," she says.
The Webb-based artist uses a combination of sculpting and technology in her work. An Indigenous/Métis Art and Artists grant enabled her to purchase green screen software, as well as to produce backdrops and Claymation figures for 24 historical scenes based on Métis culture in the Fort Walsh, Cypress Hills and Lac Pelletier areas.
Numerous steps go into creating the characters. Friday begins with a rough sketch, then shapes an armature out of haywire and attaches it to a stand. She uses plasticine to build the body and sculpt facial features. Hands and feet are made through a combination of plaster of Paris moulds, wire framing and latex. Then there are polymer clay and synthetic hair wigs and hand-sewn clothes. Backdrops are made by melting plasticine and spreading it on canvas board. Friday takes high-definition pictures in front of a green screen and uses a computer app to project the background, making the armature stand disappear and integrating the figure into the scene.
Much of her method has been self-taught through trial and error. "The first character I made was pretty barbaric and very rough. Some parts of it were duct taped, because the legs didn't work so well," she says. Through the process, she has learned even more about Métis history, including how Red River carts were made, as she is including them in some of her scenes.
Friday wants to draw attention to lesser-known stories, such as those about Métis and First Nations soldiers in the first and second World Wars and the Korean War. She also wants to fight stereotypes. "Stereotypes come from fear and a lack of knowledge. The more knowledge that there is out there, the more facts that are out there, the less people become afraid, and the more they want to know. Through any type of art – Claymation, painting, storytelling, writing a book – you can give a different perspective on what that culture is like."
Friday plans to make a children's book as well as short films that will appeal to both children and adults. "I hope when people see my project, it brings people joy and helps open their eyes to different parts of history and helps them realize we've all helped to build Canada."
Top: Tekeyla Friday. Photo by Krupali Thakar
Bottom: World War I soldier figurine. Photo courtesy of the artist