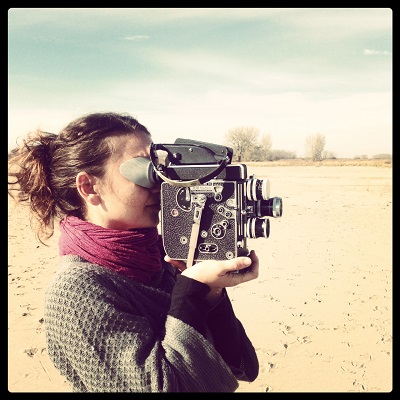 Amalie Atkins, Saskatoon
Multidisciplinary artist Amalie Atkins creates cinematic fables through a blend of film, textiles, installations, performance and photography, imprinting a fictional world, firmly grounded in the prairies, onto everyday life. Amalie's longest film project to date, The Diamond Eye Assembly, premiered in 2019 as a three-film installation in a solo exhibition at the Remai Modern Saskatoon. The prestigious publication ARTFORUM featured a review of this exhibition in September 2019.
Amalie has had other major solo exhibitions at the MacKenzie Art Gallery, the Southern Alberta Art Gallery, Kenderdine Art Gallery/College Art Galleries, Art Gallery Evergreen, and 12:14 Contemporary Vienna. She has participated in group shows at the Dunlop Art Gallery, the Art Gallery of Swift Current, the Estevan Art Gallery, the Moose Jaw Museum and the Mendel Art Gallery. Her photographs have appeared on the covers of Canadian Art Magazine, Visual Arts News, Grain, CV2, and MUZE Magazine (Paris). She has also exhibited widely internationally, including in Armenia, Croatia, Hungary, Romania, Serbia, Slovenia, Austria, Berlin, the UK and New York City.
Amalie's work has toured with major survey exhibitions, most notably MASS MoCA and the Textile Museum of Canada. Her film, Transvection, was commissioned by the Art Gallery of Ontario. Her work is featured in the Saskatchewan Arts Board Permanent Collection, as well as corporate and institutional collections in Canada and Europe. Amalie was the recipient of the Locale Art Award for Western Canada in 2011 and was long listed for the Sobey Art Award in 2012 and 2013.Amalie Atkins photo: Cathy Terepocki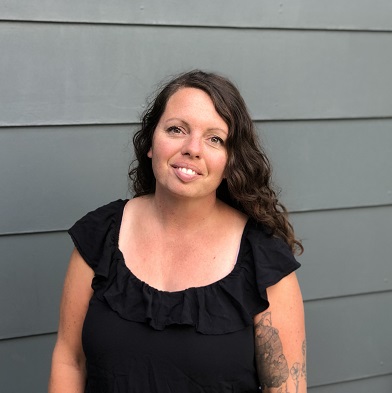 Carole Epp, Saskatoon
Carole Epp is a dynamic ceramic artist, curator and writer. She received her bachelor of fine arts from the University of Regina, under the mentorship of Jack Sures, Ruth Chambers and Rory Macdonald. She went on to earn a master of arts in ceramics from Canberra School of Art at the Australian National University.
For the past 20 years, Carole has maintained an active professional ceramic practice. Her solo exhibitions have travelled from Regina across Canada and to Australia and the United States. Her work has also been seen in more than 50 group exhibitions in Canada, the United States, Australia, Romania and Scotland. Pieces range from whimsical, yet useful, dinnerware to darker, figurative works.
Carole began the blog, Musing about Mud, in 2007. The site invites readers into a conversation on ceramics, art and life, promoting new work, exhibitions, foreign residencies and conferences. She co-founded Make and Do, 10-person collective that connects geographically distant ceramic artists with researchers, curators, collectors and fellow artists. She is also a founding member of the Flock and Gather Craft Collective, contributing to the local craft community in Saskatoon by establishing a new way to present a juried winter market.
In 2006 Carole won first prize in the Interpreting Ceramics writing competition Cardiff, Wales; and in 2012 and 2013 second place for the Winifred Shantz Award.
In 2017 American journal Ceramics Monthly named Carole Ceramic Artist of the Year "for making work that reflects current aesthetics and for setting an example for ceramic artists by embracing current trends, technology, studio, marketing, and/or community-focused practices."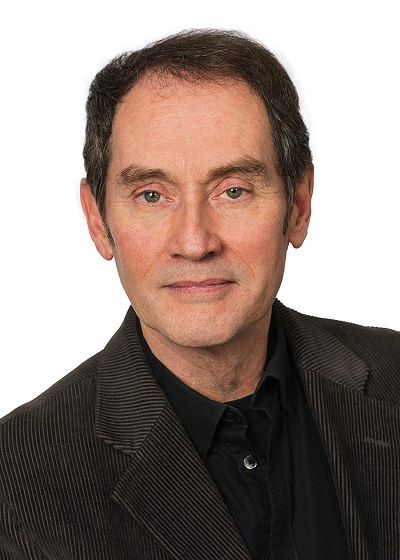 David L. McIntyre, Regina
David L. McIntyre is the composer of a large body of concert, dramatic, educational and church music that is highly regarded internationally. This music is engaging, rhythmic, tuneful, witty and moving, and is popular with performers and audiences alike. His musical language, though deeply rooted in the classics, has a distinctly fresh character.
David began piano studies at four years of age in Saskatoon. After completing his associate diploma from the Royal Conservatory of Music, he studied piano and composition at the University of Calgary, the Banff Centre and the University of Southern Mississippi. He counts pianist Boris Roubakine and composer Luigi Zaninelli among his most influential mentors.
Since 1976 he has been active in the Saskatchewan musical community as a pianist, organist, teacher, conductor and composer. Between 1976 and 1995 he taught music at the Canadian Bible College in Regina. He also taught in the Department of Music at the University of Saskatchewan and the University of Regina for a number of years. As Associate Composer of the Canadian Music Centre since 1989, he has served several years on both the Regional and National Boards of the centre.
From 2000 to 2003 he was composer-in-residence with the Regina Symphony Orchestra, a residency sponsored by the Saskatchewan Arts Board, creating a number of exciting new orchestral works. He has received commissions from artists such as Ben Heppner and Angela Hewitt and organizations such as the CBC, Ottawa Cantata Singers and the Montreal International Music Competition. With well over 100 published works, his music is now distributed, studied, performed and recorded worldwide. The piano piece, Butterflies & Bobcats, commissioned by the 2004 Eckhardt-Gramatté National Music Competition, continues to appear on the program of every major musical competition in the country and many internationally.
Amalie Atkins photo: Cathy Terepocki
Carole Epp photo: Elliott Epp
David L. McIntyre photo: Bruce Vasselin / Designer Photo