Sponsored by SaskCulture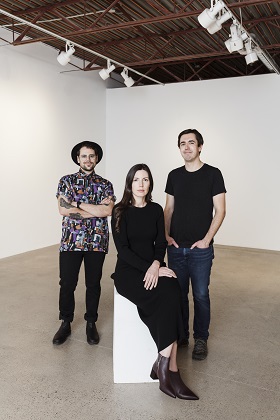 AKA Artist-Run, Saskatoon
Founded in 1971 by Dorothy Boerma, Lorna Russell, Ann Newdigate, Jo Claire and Betty Meyers, The Shoestring Gallery was among the first in Saskatchewan to prioritize exhibitions representative of the province's Indigenous and Ukrainian communities. In 1982, the gallery was accepted as a member of the Association of National Non-Profit Artists' Centres, changing its name to Also Known As (AKA) Gallery.
Throughout its history, AKA has been shaped by engaged boards and staff, including Cindy Baker, Jen Budney, Tammy Campbell, Ruth Cuthand, Dagmara Genda, Anthony Kiendl and Noreen Neu. AKA's current board is composed of Lisa Birke, Sandra Fraser, Chiaka McNaughton, Marcus Miller and Levi Nicholat. Since 2014, AKA has operated under the direction of Tarin Dehod, who was joined in 2016 by Derek Sandbeck in the role of Gallery and Outreach Coordinator.
AKA is the only artist-run centre in Saskatoon, and one of two in Saskatchewan, presenting all forms of contemporary artistic expression in the visual arts. AKA is a centre for risk-taking and artistic self-determination produced by a diversity of voices that engage in critical discourse and intersections with cultural practices.
Last year, AKA engaged 20,650 participants through residencies, exhibitions, events and off-site projects.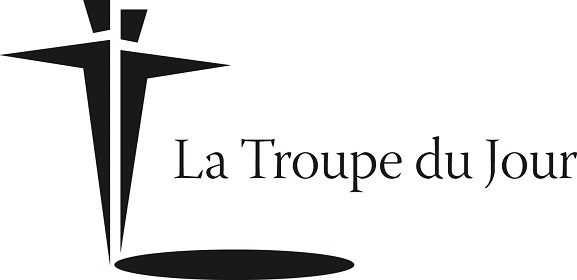 La Troupe du Jour, Saskatoon
La Troupe du Jour is a professional, not-for-profit organization that develops and promotes theatre in French in Saskatchewan. Its mandate is to create local productions and train actors and playwrights to produce and present plays in French.
Founded in 1985, La Troupe du Jour is the only professional French-language theatre company in the province, thus playing an essential role in the fransaskois cultural landscape.
The company maintains an artistic presence in francophone communities across the province by touring shows, supporting playwriting and presenting programs in schools.
Through its leadership role in playwriting, La Troupe du Jour works to create and develop original dramaturgy for Western Canada. Over the past decade, it has developed a strong mentorship program to support fransaskois playwrights at every stage of creation. The company also promotes and presents contemporary and nationally acknowledged plays written by playwrights from other parts of Canada.
Since its creation, La Troupe du Jour has gradually expanded its professional programs and is one of 15 active professional francophone theatres outside of Quebec.
Deeply committed to providing quality theatre that is inclusive, La Troupe du Jour creates partnerships with like-minded organizations from various cultural backgrounds. The company makes its plays more accessible by offering surtitles for non-French speakers and those who are deaf or hard of hearing.
By developing drama and helping writers, La Troupe du Jour contributes to the development of francophone culture in Canada. The company is passionate about community engagement, cultural significance and artistic excellence.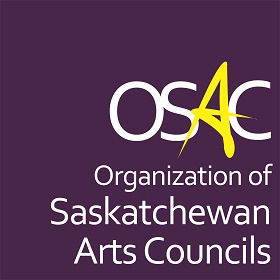 Organization of Saskatchewan Arts Councils (OSAC)
The Organization of Saskatchewan Arts Councils (OSAC) is an umbrella organization that enables community arts councils and schools to tour and hold live, professional music and theatre performances, visual arts exhibitions, workshops and special events across Saskatchewan.
The organization was founded in 1968 by a group of volunteers representing eight arts councils from around the province. It has grown into a vital network of approximately 50 arts councils and more than 70 school centres. No arts council or community is too small or remote to become a member. OSAC mentors volunteer arts councils by sharing best practices, promoting collaboration and identifying common issues.
OSAC's annual conference, Showcase, offers three days of workshops, guest speakers, discussion forums and networking opportunities. It includes visual and media arts exhibition showcases and live performances by local, national and international performers.
Stars for Saskatchewan, Koncerts for Kids and Performing Arts in Schools are touring programs that help arts councils and schools organize performing arts series. The Arts on the Move touring program provides arts councils with visual and media arts exhibitions, with specifically designed education materials for each exhibition.
OSAC assists its member arts councils in hosting Local Adjudications throughout the province. These opportunities provide artists with individual and group critiques of their work from established professionals. Selected artists are invited to submit their work for consideration to tour with the Arts on the Move program.
This year, OSAC marks 50 years of bringing performing and visual arts to the people of Saskatchewan.
Photo:
AKA Artist-Run: AKA Staff Tarin Dehod, Michael Peterson and Derek Sandbeck, photographed by Carey Shaw for Canadian Art magazine, Spring 2018.