Presented in partnership with Jarislowsky Fraser Partners Foundation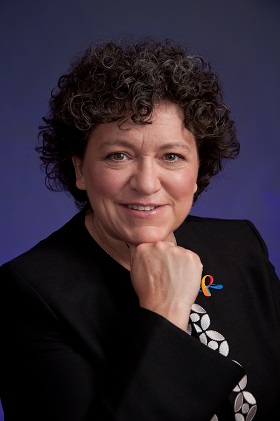 Marian Donnelly, Regina
Marian Donnelly has been working in the creative sector since 1975. From her early days as a concert promoter and artist manager, she gained considerable experience in producing and marketing concerts, festivals, award shows and conferences.
After living and working in Winnipeg, Toronto and Vancouver, she returned to Regina in 1996 to take the helm at SaskMusic. She was a leading player in the transition of the Saskatchewan Music Industry Weekend to a tri-provincial initiative that became Break Out West. Marian was the founding chair of the Saskatchewan Cultural Industries Development Council and the Canadian Council of Music Industry Associations, and chair of FACTOR's National Advisory Board.
Marian has also served as the General Manager at Globe Theatre, the CEO and founder of the Creative City Centre and the provincial co-ordinator for Culture Days.
As an arts consultant, she has developed strategic plans for non-profit organizations across Canada, including the Atlantic Presenters Association, the Canadian Gospel Music Association, the Saskatchewan Filmpool Cooperative and Sâkêwêwak First Nations Artist Collective, among others. She wrote a municipal cultural plan for the City of Yorkton and was an associate consultant in the development of a cultural plan for the City of Saskatoon.
Marian is Executive Director of the Duke of Edinburgh's International Award – Saskatchewan and serves on the Board of Directors of FadaDance Troupe Inc., the International Puppet Underground Festival and the Creative City Centre. She teaches workshops and courses in non-profit management and holds a master's degree in business administration from the University of Regina.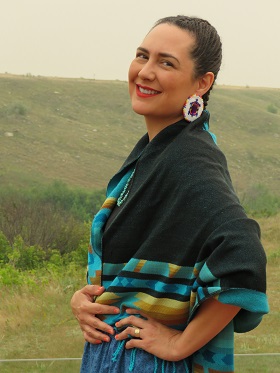 Felicia Gay, Saskatoon
Felicia Gay, of Swampy Cree and Scot descent, is a vital presence in the Saskatchewan art community. She is curator of the galleries at Wanuskewin Heritage Park in Saskatoon. Under her direction, Wanuskewin has become the only gallery in the region to exclusively feature Indigenous contemporary art and is a model of international leadership in this area. Her contributions to the presentation and understanding of Indigenous art and culture has been ongoing for many years.
In 2006, Felicia founded the Red Shift Gallery, a contemporary Aboriginal art space, with Joi Arcard. The gallery was central in addressing issues around colonial histories and violence against Indigenous women and girls, and sharing Indigenous voices. Red Shift created a presence for Indigenous artists within the larger structure of the Canadian artist-run network.
Felicia brings a thoughtful lens of Indigenous worldviews and counter-narratives to contemporary curation. Her unique perspective was shaped by her early years living with her grandparents in Cumberland House, combined with her time in Saskatoon. This background has given her the ability to engage with works by a broad range of Indigenous artists, including senior artists such as Allen Sapp and emerging artists like Catherine Blackburn, with a crucial sensitivity.
Felicia was awarded the Canada Council for the Arts Aboriginal Curatorial Residency with AKA Artist-Run in 2006. She has also worked as an independent curator and cultural worker with various arts-based organizations and has been a sessional and guest lecturer at the University of Saskatchewan and First Nations University of Canada since 2008. Felicia has master's and bachelor's degrees in art history. Her insight and expertise has been featured in keynote presentations and essays at the Canadian Arts Summit, Canadian Art magazine and in various publications.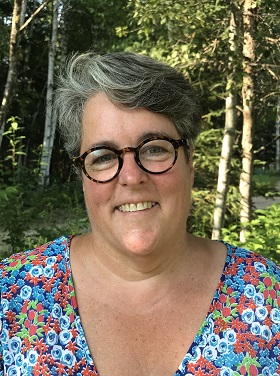 Shann Gowan, Swift Current
Shann Gowan is a cultural leader and driving force in southwest Saskatchewan. Over 15 years, she has presented more than 400 concerts and 40 festivals in the region.
The Blenders Art + Music Concert Series, run by Shann since 2002, features live music ranging from folk, rock, world, roots and blues performed by Canada's best musicians.
Shann helped initiate and build the SaskPower Windscape Kite Festival, a nationally recognized family event. Windscape has engaged the hearts and minds of the local community since 2005. Visitors come from all over Canada, the United States and the world to see the skies fill with the colour and movement of airborne art. The festival is a significant economic benefit to Swift Current. It is accompanied by the Long Day's Night Music Festival, where Shann books acts that fill the tents with great Canadian music and music-loving audiences.
She also curates a series of house concerts called "Up Close and Personal" at various homes in the community, including her own.
Even in her retirement, Shann has committed to maintaining her involvement in the selection and booking of quality acts for the festivals.
Each year, as these events have grown in scope and size, Shann has recruited volunteers, booked quality performers, raised funds to pay artists and worked with key partners such as the City of Swift Current, the Art Gallery of Swift Current and the Lyric Theatre. Shann not only has supported the arts over the years but has also strived to create environments for them to flourish.
Photos:
Marian Donnelly: Shawn Fulton Photography
Felicia Gay: Teena Nelson
Shann Gowan: Carly Gowan