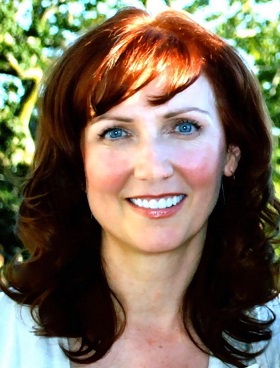 Bonnie Chapman, Regina
Bonnie Chapman is a painter, glass sculptor, arts-based educator and community activist. Since 1980, she has explored narratives around spirituality, healing and the environment in her work and advocates for vulnerable populations through the arts. Her visionary arts and learning initiatives have included charitable foundations, young offenders' programs, galleries, education and health care.
Over the last 14 years, Bonnie piloted the Saskatchewan Arts Board Healthcare and Research residency and other partnerships, creating professional installations and exhibits. She has engaged more than 7,000 diverse people to participate in art as an act of social justice and healing.
Bonnie encourages and promotes the value of the arts as integral to the community and, in some cases, as a survival mechanism. She has saved lives through the arts when studio participants were suicidal, offered opportunities to people in wheelchairs who hadn't danced in decades, and encouraged a mental health patient with cancer and writer's block to become a published playwright.
She has received the University of Saskatchewan Bates Award for Excellence in Student Teaching for her work with First Nations students, a Regina Qu'Appelle Health District Research Excellence Award for work with cancer patients, the Jacqui Shumiatcher Arts Award for community arts contributions and two Prairieaction Foundation Youth Leadership Awards for work with LGBTQ students.
Bonnie's work has been shown in group and solo exhibitions across North America, profiled in national documentaries and international publications, and is held in public and private collections in North America, Europe, the Middle East and Asia, including that of the Saskatchewan Arts Board.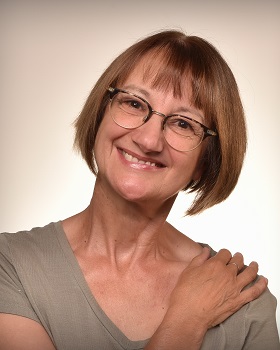 Connie Moker Wernikowski, Regina
Over the past 40 years, Connie Moker Wernikowski's career has included work as a professional dancer, artistic director, dance educator, instructor and mentor.
Connie danced professionally with Regina Modern Dance Works and New Dance Horizons' InTemporary Company and has toured throughout Canada as an independent soloist. Her choreography has been shown nationally and internationally. As a master teacher of contemporary dance technique, Connie was among the first to offer modern dance training in Regina.
She has taught numerous movement and arts education classes at the University of Regina. From 1986 to 1996, she also worked across Saskatchewan leading workshops for teachers about creative dance in the classroom and wrote a series of dance lesson plans for Regina Catholic Schools.
Connie served as Artistic Director of Youth Ballet and Contemporary Dance of Saskatchewan from 1994 to 2009. When she joined the company, the school had 100 students; when she left, it had 350 students. Connie's work left a significant legacy, as she re-founded the pre-professional performing company, expanded dance teaching to include classes for children with special needs, and was the architect of the student day program. Her educational and artistic background was instrumental in developing YBCS into a model for dance training.
Connie has demonstrated her commitment to arts and learning through innovative approaches to programming, instruction and partnerships with other artists and arts organizations. She continues to choreograph and teach dance technique, as well as somatically focussed yoga, and serves as a mentor for emerging and professional dancers.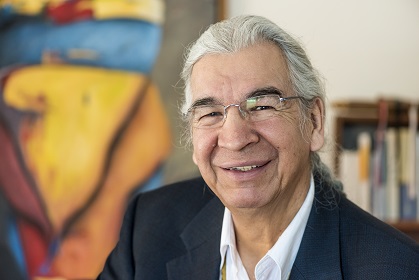 Joseph Naytowhow, Saskatoon
Joseph Naytowhow is a nêhiyaw singer/songwriter, storyteller, actor and educator from the Sturgeon Lake First Nation. As a child, Joseph was influenced by his grandfather's traditional and ceremonial chants, as well as the sounds of the fiddle and guitar. Today, he is an accomplished performer and the recipient of many prestigious honours including a Gemini Award, the Commemorative Medal for the Saskatchewan Centennial, Best Emerging Male Actor for the Winnipeg Aboriginal Film Festival and the Canadian Aboriginal Music Awards' Keeper of Tradition Award. His demanding schedule continues to take him to classrooms, conferences, festivals and art/research projects, both nationally and internationally.
Fifteen years of study with a Buddhist master, combined with his grounding in nêhiyaw traditions and his experience as an interdisciplinary artist, has nurtured Joseph's generosity and compassion in sharing cultural knowledge. A much sought-after speaker, counsellor and educator for youth and adults alike, Joseph frequently enjoys opportunities to work as a resident artist and outdoor educator. From 1995 to 2000, he served as the Storyteller-in-Residence for Meadow Lake Tribal Council. More recently, he served as Emerging Elder with the Indian Teacher Education Program in Saskatoon, Emerging Elder/Artistic Advisor with the Living Sky School Division and, for six years running, has accompanied a team of scholars from the University of Regina to the QI Indigenous Inquiry Circle (Preconference) in Urbana Champaign, Illinois.
Joseph holds a Bachelor of Education degree from the University of Saskatchewan. As an innovative artist, mentor and committed arts educator, he fully embraces his own lifelong learning curve.
Photos:
Bonnie Chapman: Geoff Morris
Connie Moker Wernikowski: Richard Avram
Joseph Naytowhow: James Page