Sponsored by RBC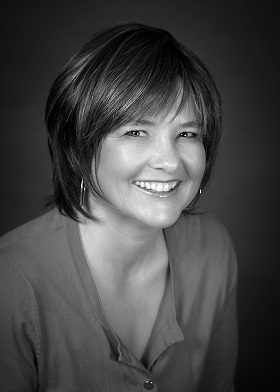 Lisa Bird-Wilson, Saskatoon
Lisa Bird-Wilson is a Métis and nêhiyaw writer whose work appears in literary magazines and anthologies across Canada. Her fiction book, Just Pretending (2013), was a finalist for the national Danuta Gleed Literary Awardand won four Saskatchewan Book Awards, including 2014 Book of the Year. Just Pretending is the 2019 "One Book, One Province" selection, a project that aims to create a reading culture in Saskatchewan.
Lisa's debut poetry collection, The Red Files (2016), is inspired by family and archival sources. The Red Files reflects on the legacy of the residential school system: the fragmentation of families and histories, with blows that resonate through the generations. Lisa has one non-fiction book to her credit, An Institute of Our Own: A History of the Gabriel Dumont Institute (2011), which chronicles the struggle for Métis education rights in the 1970s and early 80s.
In the community, Lisa works collaboratively to support other Indigenous writers. She was a founding member and first president of the Saskatchewan Aboriginal Literacy Network and a founding board member of the Ânskohk Aboriginal Writers' Circle, Inc., the organization that has played a major role in reviving the Ânskohk Aboriginal Literature Festival in Saskatchewan. In 2007, she was honoured with a Premier's Award for leadership in literacy. In 2014, Lisa was awarded the Saskatoon YWCA Women of Distinction Award for Arts, Culture or Heritage. In 2017, she was an invited author aboard the Canada C3 ship on the journey from Kugluktuk, Nunavut to Tuktoyaktuk, Northwest Territories.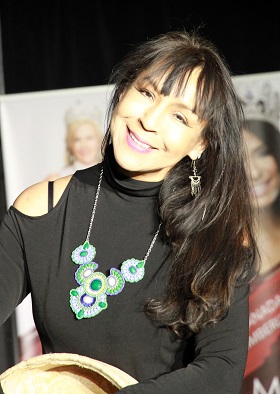 Carol Rose Daniels, Regina Beach
In less than a decade, Carol Rose Daniels has established herself as an artist and writer of note. She was published in several anthologies between 2008 and 2004. Her debut novel, Bearskin Diary (2015), has received provincial and national recognition. It was selected as the winner in First Nation Communities READ, where a jury of librarians from First Nation public libraries in Ontario selected it from more than 50 titles submitted by Canadian publishers. It received the Periodical Marketers of Canada Aboriginal Literature Award, was short-listed for three 2016 Saskatchewan Book Awards and was a selected work in CBC's Turtle Island Reads.
Carol's first book of poetry, Hiraeth (2018), is also receiving national attention, including making CBC Books' list of six Canadian books to read in May. Her second novel, Narrows of Fear, will be released in 2019. She is currently working on a third novel,Bone China, which has already been picked up by Nightwood Editions.
Carol is Cree and Chipewyan with roots in Sandy Bay. A multi-disciplinary artist, she shares her storytelling, singing, drumming and visual art in schools, libraries, community centres and children's festivals across the province.
She has read her work at literary events throughout Saskatchewan, Manitoba, British Columbia, Ontario and the Northwest Territories. Her visual artwork has been exhibited in art galleries across Saskatchewan and northern Canada. A CD of women's drum songs, on which Carol was featured, was recently nominated for a Prairie Music Award.
Before pursuing art on a full-time basis, Carol was a journalist for more than 30 years, working in television and radio at APTN, CTV and CBC.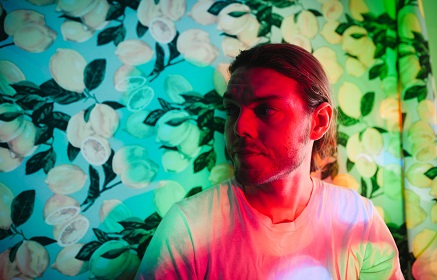 Étienne Fletcher, Regina
Étienne Fletcher is a Fransaskois singer-songwriter. In the last four years, he has ascended rapidly in the francophone music industry in Western Canada, Ontario and Quebec, establishing himself as a strong musical voice of the Saskatchewan francophonie and in the province's music industry as a whole. A bilingual artist, he features his French and English heritage in his writing, in the production of his songs, in interviews and on stage.
In 2015, he was the laureate for the Chant'Ouest and Nouvelle Scène galas, receiving the People's Choice Award at both events. That year, he was also the recipient of the SOCAN Songwriter's Award.
He participated in the showcase/competition Les Francouvertes in 2017, as well as in the Festival international de la chanson de Granby in 2016. As one of four finalists in that competition, Étienne won the Press/Media Award and the Coup de Coeur de la Franco-fête of Toronto Award. Last March, he won the Cabaret festif competition, which guaranteed him a Top 40 rotation of two of his original songs on SiriusFM. He is nominated for the Francophone Album of the Year at the 2018 Western Canadian Music Awards and had been selected to perform in Brussels at le Festival FRANCOFAUNE in October.
This year, he released two debut bilingual EPs. His sound is original and captivating, flowing from blues and rock to folk and pop. With an energizing and charismatic stage presence, Étienne impresses audiences by connecting with them through his moving lyrics and fabulous voice.
Photos:
Lisa Bird-Wilson: Julie Cortens
Carol Rose Daniels: Wayne Slinn
Étienne Fletcher: Brandon White (Northern Lights Photography)