Sponsored by the Ministry of Parks, Culture and Sport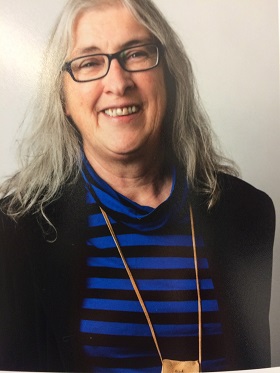 Marjorie Beaucage, Duck Lake
Marjorie Beaucage is a Métis filmmaker, cultural worker and educator. Her work has been screened in many different contexts, from local bingo halls to the Museum of Modern Art in New York. She is a change agent, both in her own life and in the lives of those around her.
Marjorie has been making films and videos for more than 30 years. Her unique approaches to documentary and experimental narrative filmmaking include layered images, non-synch sound and shared communal space. When she began her filmmaking career in 1990, Marjorie already had 25 years' experience as a community organizer and educator working for social and environmental justice. Her background influences not only the subject matter of her films, but also how the work is made. Many of her projects create opportunities for individuals and communities to tell their own stories, sharing personal and underrepresented perspectives. Through her community-based video storytelling, she has put her camera in the hands of Saskatchewan people, including youth at risk, sex trade workers and the homeless. Her work is respectful and honest, and involves mentoring, building relationships and creating connections.
Marjorie was a co-founder of the Aboriginal Film and Video Art Alliance. She worked as a cultural ambassador to negotiate self-governing partnerships and alliances with the Banff Centre for the Arts, V-Tape, the Canada Council for the Arts and the Saskatchewan Arts Board, resulting in the development of new Indigenous arts programs. She also programmed the Reel Aboriginal, the first Aboriginal film festival in Toronto at Harbourfront Centre in 1992.
Marjorie was honored with a retrospective showcase at ImagiNATIVE this October.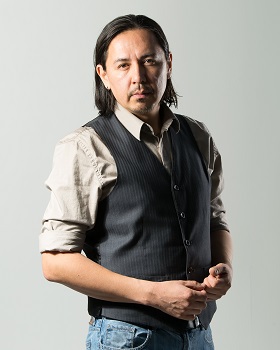 Curtis Peeteetuce, Saskatoon
Curtis Peeteetuce hails from the Beardy's & Okemasis' Cree Nation. He has served the arts community for 17 years and is a change maker and a trail blazer.
He has written 25 scripts, three of which have been published and are studied in universities. His plays are thought-provoking, relevant and meaningful, with writing that is humourous and lighthearted, yet emotional. He authors the popular Rez Christmas Story series and also addresses sensitive topics involving Indigenous communities through plays such as Popcorn Elder. His work is brave and personal, and he uses fiction to speak the truth.
Curtis is helping to preserve, promote and reclaim language by using Cree in almost all his scripts. He seeks guidance from numerous language keepers to ensure his Cree is accurate and honourable.
He has taken part in productions with Shakespeare on the Saskatchewan, Globe Theatre, Persephone Theatre and Gordon Tootoosis Nīkānīwin Theatre (GTNT). He has also directed for GTNT, Globe Theatre and some First Nations communities. He was involved in GTNT for more than 15 years, starting as a youth theatre participant and later taking the helm as Artistic Director.
Curtis has acted in some of Canada's most popular Indigenous plays, such as The Buz'Gem Blues and The Rez Sisters. He also served as Writer in Residence at the Saskatoon Public Library and has mentored many Indigenous theatre artists.
Curtis is the recipient of the Saskatoon and Area Theatre Award for Outstanding Male Performance and the Henry Woolf Award for Achievement.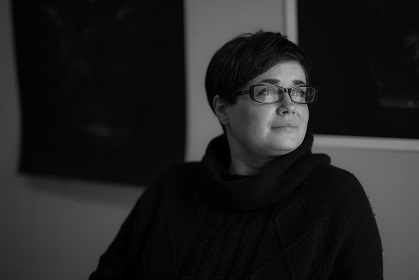 Laura St. Pierre, Saskatoon
Laura St. Pierre was born and raised in Saskatchewan. She earned undergraduate degrees at the University of British Columbia and the University of Alberta, and a master of fine arts degree at Concordia University.
The excellence of Laura's work has been consistently recognized by her peers, as evidenced by her strong record of grant success. Over the past decade, she has received a dozen project grants from provincial and national funders, including the Canada Council for the Arts and the Saskatchewan Arts Board.
Laura served as a visual art instructor at Grande Prairie Regional College from 2008 to 2013, after which she moved back to Saskatchewan.
She has exhibited her work throughout Canada and abroad. In the last year, Laura has presented work at the Bonavista Biennale in Newfoundland, VivianeArt in Calgary, the Dunlop Art Gallery in Regina, AKA Artist-Run, The Gallery/Art Placement and PAVED Arts in Saskatoon, and Foire Papier and Galerie Luz in Montreal. She was also invited to participate in the prestigious Symposium d'art contemporain de Baie-Saint-Paul in Quebec. Upcoming projects include solo exhibitions in Calgary and Winnipeg.
Laura's work can be found in public and private collections, including the Saskatchewan Art Board, the Alberta Foundation for the Arts, the Art Gallery of Alberta and the Musee d'Art Contemporain de Baie-Saint-Paul.
Photos:
Marjorie Beaucage: Katy Whitt
Curtis Peeteetuce: Festivale Media / Aloys Neil Mark Fleischmann
Laura St. Pierre: Kenton Doupe